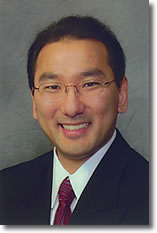 Fremont, CA (PRWEB) September 24, 2014
Dr. Colin Yoshida seeks to improve dental health during September's Self-Improvement Month by offering mercury free dentistry to all patients who have dental needs and concerns. As one of the few dentists in Fremont, CA who offers holistic dentistry, Dr. Yoshida seeks to increase dental health without the use of toxic materials.
Holistic dentistry in Fremont, CA, is the practice of improving the entire overall health of each patient, beginning with their dental health. Many dentists claim to improve dental health and minimize dental pain, but they offer a variety of procedures that involve the insertion of toxic materials directly into the mouth. Because substances in the mouth travel quickly to the rest of the body through the bloodstream, some of these toxic materials can quickly begin to have a detrimental effect on the patient's overall well-being. In an effort to improve dental and overall health, Dr. Yoshida commits to utilizing mercury free dentistry and safe dental procedures.
Some dentists still use dangerous amalgam fillings to fill in teeth once cavities have been removed, but Dr. Yoshida does not offer fillings that are made from this controversial material. Instead, he utilizes white resin composite fillings that are natural-looking, durable, and safe. Patients who want to have their old amalgam fillings removed can schedule an appointment to have them carefully and safely taken out and replaced with resin composite fillings.
In addition to safe and durable resin composite fillings, patients who visit Dr. Yoshida's office can also receive a revolutionary new treatment for dental infections called ozone therapy. This progressive technique involves utilizing ozonated water or gas to disinfect the gums and encourage the body to heal itself from infection. Patients who receive this treatment may also benefit from improved blood flow, a heightened healing response, and enhanced immune function.
All dental patients who want to improve their overall health during Self-Improvement Month are invited to start with mercury free dentistry. By calling Dr. Yoshida's office and scheduling an appointment, patients can learn more about the health benefits of holistic dentistry in Fremont, CA.
About The Doctor
Colin T. Yoshida, DDS is a general dentist offering personalized dental care for patients in Fremont, CA. Dr. Colin Yoshida graduated from University of the Pacific School of Dentistry and is part of one percent of dental professionals providing the LANAP® FDA cleared laser procedure for gum disease treatment. To learn more about Dr. Yoshida and his dental services, visit his website at http://www.fremontdentistry.com and call (510) 648-3184.