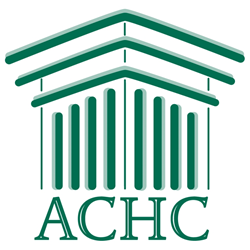 Cary, NC (PRWEB) September 25, 2014
The U.S House of Representatives and Senate passed the Improving Medicare Post-Acute Care Transformation Act of 2014 (IMPACT Act, H.R. 4994). Among many provisions, the IMPACT Act includes legislation to increase the frequency of hospice surveys among Medicare-certified hospices.
The newly passed IMPACT Act would require hospice organizations to be surveyed at least once every 3 years for the next 10 years, or through 2025. The bill mandates that all Medicare-certified hospices must be surveyed by the state or an approved accreditation organization. Up to this point there has been no federal requirement on the frequency of hospice surveys. As a result many hospice programs have seen 6 to 8 years pass between surveys.
The IMPACT Act also requires the Department of Health and Human Services to conduct eligibility recertification reviews of hospice organizations that provide significant long-term care, or care beyond 180 days. These reviews will help to ensure that patients receive the proper diagnosis of a terminally ill status. More details are expected to be set by the Centers for Medicare & Medicaid Services (CMS), but could result in denial of payment if such programs are not recertified appropriately.
"We commend the decision to pass the IMPACT Act of 2014," said Barb Sylvester, ACHC Director, Regulatory Affairs & Quality. "Increasing the frequency of hospice surveys is an essential tool for providers to ensure the highest quality of care for patients. ACHC is pleased to support the specific needs of the hospice community and to reflect our purpose and mission as an accreditation organization that provides the best possible experience to providers."
ACHC Hospice Accreditation Standards are developed to meet the unique needs of healthcare providers, and are written in a clear and concise structure with requirements that are relevant to daily operations. The unique, consultative approach to accreditation is designed to improve the quality of patient care while enhancing business efficiencies through service-specific standards and industry based best practices. With a large focus on performance improvement, risk management, and customer experience, ACHC accreditation demonstrates a provider's dedication to delivering the highest quality of care to physicians, patients, and payors.
Hospice providers interested in achieving ACHC accreditation can begin the process by creating a Customer Central account at cc.achc.org. Customer Central provides a portal for providers to preview and download ACHC standards for each service as well as initiate the application process.
ACHC is a not-for-profit accreditation organization that has stood as a symbol of quality and excellence since 1986. The organization has CMS Deeming Authority for Home Health, Hospice, and DMEPOS, and a Quality Management System that is certified to ISO 9001:2008 standards. ACHC is the provider's choice for accreditation because of their personal Accreditation Advisors, relevant and realistic standards, and competitive pricing. Accreditation by ACHC reflects an organization's dedication and commitment to meeting standards that facilitate a higher level of performance and patient care.
For more information on ACHC's accreditation programs and educational resources, or to download ACHC Accreditation Standards, please visit achc.org or contact them at customerservice(at)achc(dot)org or (855) 937-2242.
###