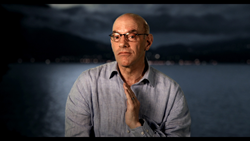 Mark Nepo's Reduced to Joy can change how you approach the challenge of any day. —Oprah.com
(PRWEB) September 25, 2014
This fall marks the culmination of several journeys for Mark Nepo, #1 New York Times bestselling author and poet. He has been on the road with Oprah Winfrey's The Life You Want Weekend Tour, which will be in Newark, NJ Friday and Saturday, September 25 & 26, and Seattle, WA at the KeyArena November 7 & 8. Mark has a new book of spiritual inquiry just published, The Endless Practice: Becoming Who You Were Born to Be, where he illuminates the soul's work in the world, and the ongoing and timeless journey of awakening to the dynamic wholeness of life in all its messiness and unpredictability.
In October, Reduced to Joy: The Journey from Our Head to Our Heart, a 6-CD box set of teaching conversations based on his recent book of poems, Reduced to Joy, is coming out the same week as a documentary film, Power of the Heart, is being released worldwide, along with a book of the same name, from Baptist de Pape, the director of The Secret.
It's been a very dynamic time for Mark. "I've grown for being a part of each of these efforts and have learned a great deal. Two things that I've learned during this time are that letting our soul breathe is our career, while where that happens is our occupation, and that saying yes to life is the way the flower of the soul breaks through the stone of the world," he said.
Mark will also be at the following:
Monday, September 29
12:30: Live on Huffington Post with Caroline Modarressy-Tehrani
Monday, September 29
4-5pm EST: NOW with Alex Wagner on MSNBC (check your local listings for channel)
Monday, September 29
7-9:30pm: New York Open Center Workshop: The Endless Practice: Becoming Who You Were Born to Be
October 2
11 am-12pm EST: Mark is joining The Yoga Hour with Yogacharya Ellen Grace O'Brian
For media inquiries, please contact Eileen Duhné at eduhne(at)comast(dot)net or 415-459-2573.