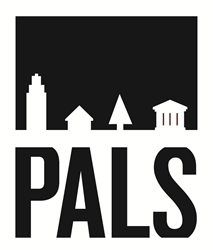 "One of our priorities for the University is better connections with communities throughout the state. I can't think of a better example of that than this program." - Mary Ann Rankin, UMD's senior vice president and provost.
COLLEGE PARK, Md. (PRWEB) September 24, 2014
The University of Maryland has launched a bold, campus-wide education initiative that will move students out of the classroom and into the community, engaging them in "on the ground" coursework that will target the sustainability goals of Maryland municipalities. The Partnership for Action Learning in Sustainability (PALS) officially launched today in the program's inaugural partner community, The City of Frederick, Maryland, at a special session of the Frederick Board of Aldermen. With a roster of 30 customized courses and an estimated 50,000 hours of student work dedicated to Frederick this academic year, PALS is the largest program of its kind in the U.S.
"PALS is exactly what we should be doing in our teaching," said Mary Ann Rankin, Provost of the University of Maryland. "One of our priorities for the University is better connections with communities throughout the state. I can't think of a better example of that than this program."
Developed by the University of Maryland's National Center for Smart Growth (NCSG) with support from the Town Creek Foundation and the Maryland Department of Natural Resources, PALS is the first initiative of its kind at the University of Maryland and one of 17 "action learning" programs nation-wide. Modeled after the University of Oregon's City Year program, PALS offers affordable, sustainable solutions for partner communities while providing valuable exercises in critical thinking, real-world problem solving and community engagement for UMD students. Its mission is to blend student ingenuity, classroom concepts and faculty expertise in a meaningful way, leveraging the entire weight of the university's assets to help Maryland communities become leaders in sustainable practices. First year coursework customized by PALS faculty will target specific goals and projects articulated by Frederick, and will address issues including water conservation, tourism, environmentally-sensitive recreation, community revitalization and engaging immigrant and minority communities.
"PALS is a landmark program for the university, in that it will pool the vast resources of faculty and students campus-wide for Maryland communities, "says Uri Avin, director of PALS. "Individual schools have provided expertise and outreach assistance to Maryland communities in the past, but these projects have traditionally been isolated. This is an extraordinary example of multiple programs collaborating with one community in mind. We hope the impact will be profound."
"This is a very exciting project," said Randy McClement, Mayor of The City of Frederick. "It's going to save the city a lot of time, a lot of money and I think the students at the University of Maryland are going to receive an excellent, hands-on learning experience."
Planning for Frederick
PALS administrators selected the Western Maryland city of Frederick as its first partner community in March. This past summer, administrators worked to match nearly 45 sustainability-oriented projects designated by the city with faculty and courses. Roughly half of the 30 courses—ranging from real estate development to journalism—are already underway, with the remaining courses commencing in the spring. Among the projects slated for this year, business school students will develop marketing strategies for local businesses, conservation biology students will map invasive plant species in Frederick's watershed, College Park Scholars will investigate a municipal composting program and landscape architecture students will offer solutions for ecological challenges in the city's renowned Carroll Creek.
"My class is made up of 20 students from seven disciplines, both at undergraduate and graduate levels," said Associate Professor Dr. David Meyers, whose course will propose green infrastructure solutions to the delicate ecology of Carroll Creek and the City's WaterShed. "That mix is really exciting and is also an opportunity to bring all of their skill sets and ideas into the project."
"This is an opportunity for me to engage in practical experience outside of the classroom, one of the main reasons I chose to pursue my graduate degree at UMD," said Daniel Francis, a graduate student in UMD's Community Planning Program who will be examining the city's greenhouse gas emissions.
Successful Test-Run Sets Program Expectation
A successful beta test of PALS ran this past spring in Salisbury, MD, under the guidance of the School of Architecture, Planning and Preservation. The project, entitled "Envision Salisbury," partnered 50 undergraduate and graduate architecture students with Salisbury residents to re-envision a new city master plan. Salisbury officials were enthusiastic about the host of design concepts created by the students, which included a plan to mitigate floodwater, developing a vibrant, functional riverfront design and strengthening the city's identity through gateways. With the help of two UMD students hired by the city for the summer, the planning board is integrating several of the ideas into an updated master plan.
"The projects our students will engage in through PALS are the epitome of our mission as a land-grant University, fulfilling a community need while providing unforgettable, real-world experiences for our students," says David Cronrath, Dean of the School of Architecture, Planning and Preservation. "Our students and faculty have a lot to offer by working collaboratively with Maryland communities to achieve a more sustainable way of life. This is an incredibly enriching experience for our faculty and students."
PALS hopes to replicate UMD's efforts in Salisbury again in Frederick, where students and faculty are performing a "deep-dive" effort on many levels—from government to homeowners—gauging what ideas and solutions are both novel and attainable. On Saturday, PALS students are spending the day in Frederick to tour project sites and meet with city officials, business owners and residents. Students and faculty will compile and present their work to the city at the end of each semester.
Program administrators are following the process and outcomes of the program's first year closely as they prepare for the 2015-16 partnership. A Request for Proposal will go out to municipalities across the state in early October.
"PALS compliments so much of what we do at the National Center for Smart Growth," said Gerrit Knaap, Director of the National Center for Smart Growth. "Creating a sustainable future depends on interdisciplinary contributions from folks across campus. I hope we can share some of that this year. We look forward to this great partnership with Frederick."