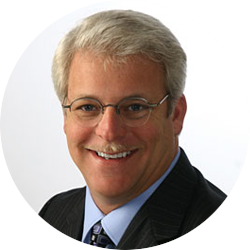 Springfield, MO (PRWEB) September 24, 2014
Dr. Robert Reynolds of Ozarks' Preferred Dental Group recognizes Self-Improvement Month this September by offering teeth replacement options like mini dental implants to patients in Springfield, MO. Patients can benefit from mini implants when looking for a permanent tooth replacement option, since they offer life-long benefits over other potential treatments, such as traditional dentures.
Mini dental implants offer extra support and stabilization to dentures for those who opt not to receive traditional implants. This style of implant is usually used to anchor lower dentures, so the implants are simply smaller versions of traditional dental implants. The implants are fitted with a ball-shaped head over where dentures can snap into place and rest lightly on the surrounding gums. Mini implants are only about two millimeters wide, so this option works well for Springfield, MO patients who do not have the proper jawbone mass to support the full sized implant.
The less invasive, affordable mini dental implant procedure can often be completed by Dr. Reynolds in as little as a single two hour procedure. In addition, most patients report little down-time and are typically able to return to their normal activities within a few days.
Patients looking to improve their smile in honor of Self-Improvement month are encouraged to contact Dr. Reynolds' office for more information about mini dental implants, or to set up a consultation.
About the Doctor
Ozarks' Preferred Dental Group is a general practice offering personalized dental care for patients in Springfield, MO since 1921. Dr. Robert Reynolds received his dental degree from the University of Missouri and is part of one percent of dental professionals providing the LANAP® FDA cleared laser procedure for gum disease and periodontal treatment. Dr. Reynolds represents the third generation of Reynolds family dentists providing dedicated dental care to patients in the Springfield, MO area. Dr. Reynolds's professional affiliations include the Academy of General Dentistry, the Academy of Dental Sleep Medicine, the International Association of Orthodontists, and the American Academy of Functional Orthodontists. To learn more about Ozarks' Preferred Dental Group and their dental services visit their website at http://www.my417dentist.com and call (417) 763-3077.