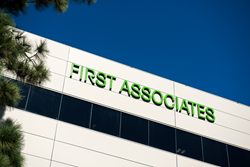 First Associates is fast, reliable, and easy to work with
San Diego, CA (PRWEB) September 25, 2014
Continuing a strong growth record in the auto loan servicing sector, First Associates Loan Servicing, LLC, has partnered with Foursight to provide Backup servicing for the company's first securitization issuance. Based in San Diego, First Associates Loan Servicing is one of the country's fastest growing loan and lease servicers.
"We look forward to providing Foursight with the best backup servicing solution available in the marketplace today," said First Associates Loan Servicing CEO David Johnson. "Foursight has a very experienced management team that has accomplished a great deal in a short amount of time. We are excited to be working with them in this very important milestone for their company."
"First Associates Loan Servicing has supported our business from the beginning with their innovative backup servicing model," said Mark Miller, President, Foursight Capital. "First Associates is fast reliable, and easy to work with."
Including this new partnership with Foursight Capital, First Associates Loan Servicing is committed to offering innovative backup and primary loan servicing solutions, including customized technology and customer service, for a variety of businesses across the globe.
The transaction was a private offering of securities, not registered under the Securities Act of 1933, or any state securities law. This announcement of the sale of the notes included in the securitization and the ownership certificates of the securitization trust appears as a matter of record only.
About Foursight
Founded in 2012, Foursight Capital is a specialty finance company located in Salt Lake City, Utah. Focused on providing attractive auto financing solutions, Foursight targets potential customers with credit scores between 580 and 680 through the Western and Midwestern United States.
About First Associates Loan Servicing, LLC
Based in San Diego, First Associates Loan Servicing is the fastest growing third party consumer loan and lease servicer in the United States. The company offers a wide range of solutions for many consumer asset classes and consistently receives industry recognition for exceeding high performance standards and providing superior levels of support. First Associates has experienced management and staff, full SSAE 16 II audit, best-in-class IT infrastructure, as well as strong institutional relationships with commercial and investment banks, finance companies, hedge funds and credit unions. First Associates Loan Servicing leads the Peer to Peer industry in providing customized technology and customer service solutions for its partners. For more information, please visit http://www.1stassociates.com.