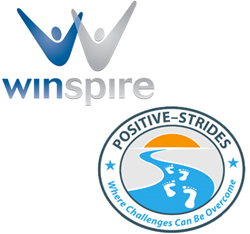 Expect wonderful food, drinks, cigars and clothiers, from both local and afar.
Annapolis, Maryland (PRWEB) September 25, 2014
The first annual Blazers. Bourbon. Cigars. fundraising event will be held October 7, 2014, at the Historic William Paca House & Garden in Annapolis, Maryland. The gentlemen-only event promises to be an evening packed with tempting libations, amazing entertainment and a live auction filled with extraordinary items – including Winspire experiential travel packages.
More than a dozen exclusive Winspire travel packages featuring destinations across the country will be available on the auction block. The proceeds from the event will be split 50/50 to benefit two worthy causes: Historic Annapolis, committed to furthering the heritage of one of America's finest cities, and Positive-Strides, dedicated to helping injured athletes with their mental and physical rehabilitation, as well as providing financial assistance for those in need.
Ryan Brant, founder of Positive-Strides, looks forward to the event with high hopes that $50,000 or more will be raised for his organization's mission.
Brant himself went through five surgeries that ended his lacrosse career and suffered depression after lack of support from his school and coaches. He turned his frustration into motivation by starting Positive-Strides to help other athletes through similar situations.
"Sports-related injuries are growing at a rapid pace," says Brant. "We have over 3 million injuries related to youth sports each year; 500,000 of them ages five to 16 require hospitalization."
The "Blazers. Bourbon. Cigars." event is expected to attract the "who's who" in Annapolis, including local residents, as well as those traveling from surrounding areas such as Washington, Baltimore and the Eastern Shore. Expect wonderful food, drinks, cigars and clothiers, from both local and afar. Maker's Mark, the presenting sponsor, will be donating 16 different bourbons, scotches and whiskeys for attendees to enjoy. Visit http://www.blazersbourboncigars.org for more information and to purchase event tickets today.
ABOUT POSITIVE-STRIDES
Positive-Strides.Org is a 501(c)3 non-profit foundation that was founded by Annapolitan Ryan J. Brant. This organization was founded to provide guidance and assistance to athletes who have suffered catastrophic, life-altering and/or career-ending sports-related injuries. It also offers mental, physical and financial assistance to those in need. Since December of 2013, Positive-Strides.Org has/is providing services to over 15 athletes, both male and female. Positive-Strides.Org helps athletes recover from their injuries by streamlining access to doctors, surgeons and medical personnel; offering financial assistance for medical treatments and surgeries; providing mentorship programs and support groups for injured athletes and their parents; injury-prevention seminars; career opportunities; and lastly, educational scholarships. For more information, please visit http://www.positive-strides.org.
ABOUT WINSPIRE
Winspire provides highly sought after and unique travel Experiences for use in benefit auctions or charity fundraisers. This increasingly popular fundraising tool allows organizations to place exclusive travel packages in their fundraisers without any upfront cost. Since organizations purchase only those packages they sell, Winspire Experiences can be used with no risk at live auctions, silent auctions, raffles or any number of fundraising events. Experiences include award shows, major sporting events, VIP access, family vacations, international trips, cruises and hundreds more. Winspire fulfills each and every package for the winning bidders, booking each Experience down to the very last detail. For more information, please visit http://www.winspireme.com.