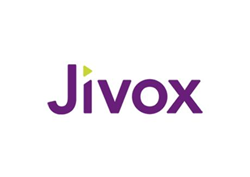 San Mateo, Calif., (PRWEB) September 25, 2014
Jivox, provider of the leading ad platform for data-driven dynamic advertising, today released its 2014 Benchmark Report: IAB Rising Stars Ad Units, which analyzed more than 2.7 billion impressions to determine the performance of emerging ad formats. By comparing key user engagement metrics produced by interactive IAB Rising Stars ads units to their traditional, static counterparts, Jivox has statistically demonstrated strong consumer preference for richer, more engaging ad formats. The data further show an increase in brand preference for deploying interactive ad units as part of an overall digital marketing strategy.
"The increasing capabilities of digital advertising formats, like IAB Rising Stars, provide new opportunities for marketers to engage prospects and turn them into customers," said Peter Minnium, Head of Brand Initiatives, IAB. "The benchmark data from Jivox supports what we continually see first hand at the IAB, which is that personalized, interactive ads are a crucial component of any successful digital campaign. It's time to put an end to the tyranny of the legacy banner ads by adding brand-friendly Rising Stars to the mix."
IAB Rising Stars are ad units that tap into the breadth of the cutting-edge technology available today, providing new tools that resonate with consumers and serve as powerful vehicles for advertisers. Since 2012, the original six Rising Stars have been expanded to include 16 additional ad units, all of which Jivox show perform significantly higher than traditional IAB banner ad formats. While the Rising Star formats are new and impression rates still relatively low, the first wave of user data suggests leading brands are already addressing the learning curve, incorporating interactive units as part of their digital strategy and yielding a noteworthy return on investment.
"As the leading data-driven ad platform, Jivox IQ has a proven track record in helping brands and media agencies develop and serve highly personalized, rich media display ads such as IAB's 'Rising Stars' formats on all screens," said Diaz Nesamoney, CEO and founder of Jivox. "Not only do our customers report better user engagement from such interactive ads, they also report greater economies of scale building and serving the Rising Stars ad formats using our drag-and-drop ad development and serving platform, as well as the ability to personalize them using data."
According to the latest quarterly forecast from Publicis' ZenithOptimedia unit, "New technology is improving most areas of Internet advertising. Improved advertising formats – such as the 'Rising Stars' identified by the Interactive Advertising Bureau in the U.S. – are making Internet display more interactive and attention-grabbing, with consumers more likely to view, remember and interact with them than older formats."
Highlights of the 2014 benchmark report include:

IAB Rising Stars conclusively outperform equivalent IAB classic banners: While standard banners make up a far larger portion of the current digital advertising spend, significantly higher ROI is achieved with interactive ads that actively engage viewers. Overall, Interactivity Rate increased by 132 percent.
Viewability matters more than location or size: As ad formats improve, customers respond by engaging more often and for longer periods of time with interactive ads – when they are viewable – regardless of where they are on the page or what their relative size is. For interactive ads, viewability is the largest predictor of engagement, followed by size.
HTML5 is at the epicenter of the digital advertising market and will become even more entrenched in 2014-2015: Overall interactions increased by 30 percent when ads had multi-screen capability and were not just Flash-based, suggesting that HTML5 is here to stay and will continue to function as the essential coding language for rich media ad formats.
The top performing IAB Rising Star formats are: 1) Billboards, 2) Filmstrip and 3) Pushdowns: Viewability and size emerge as the two most influential elements of rich media advertising. The third-place ranking of "pushdowns" was slightly surprising – it is one of the most popular and effective new formats – but its pre-expansion size is a gating factor for users.
Jivox's Benchmark Report was based on 2.7 billion impressions drawn from the period between January 2013 and January 2014. Jivox analyzed data across more than 30 metrics, including AIR (Active Interaction Rate), IR (Interaction Rate) and CTR (Click Through Rate). Interaction rates include the IAB Universal Interactions, which are mouse over events (also known as dwell events).
To access the full benchmark, please visit: http://www.jivox.com/whitepaper.php