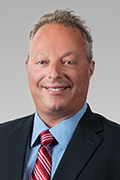 Mistakes in handling a software audit can compound the costs and complicate the matter.
Southlake, Texas (PRWEB) September 26, 2014
Robert J. Scott of intellectual property and technology law firm, Scott & Scott, LLP, will be joined by Alexander Lawrence of Morrison & Foerster, LLP and Christopher Ruhl of Pricewaterhouse Coopers to discuss best practices in surviving a software audit with host Pamela Sherrid, former editor of IP Law & Business Magazine, on October 2nd. The webinar will be broadcast on IPO Chat Channel at 2:00 PM ET.
"Mistakes in handling a software audit can compound the costs and complicate the matter. Software licensing involves legal issues and it is vitally important to enlist experienced counsel early in the process to avoid jeopardizing a company's legal position", said Scott.
The panel will cover what's involved in successfully surviving a software audit including the key legal issues and how to avoid common mistakes.
Attendees will learn how to prepare and defend software audits initiated by software publishers and their trade groups including the BSA | The Software Alliance and Software & Information Industry Association (SIIA).
Additional topics include:

Developing an Audit Response Policy
Responding to Requests for Software Audit
Negotiating Pre-Audit Agreements
Determining the Amount in Controversy
Drafting Counteroffers
Determining Settlement Values
Drafting Post-Dispute License Agreements
Litigation Considerations
Rob Scott represents mid-market and large enterprise companies in software license transactions and disputes with major software publishers. He has defended over 225 software audit matters initiated by software piracy trade groups, and is counsel to some of the world's largest corporations, on information technology matters including intellectual property licensing, risk management, data privacy, and outsourcing.
For more information and registration, visit http://www.ipo.org/index.php/events/ip-chat-channel/.
About Scott & Scott, LLP (http://www.scottandscottllp.com) (http://www.bsadefense.com) is a leading intellectual property and technology law firm representing businesses in matters involving software licensing. Scott & Scott, LLP's legal and technology professionals provide software audit defense and software compliance solutions, all protected by attorney-client and work-product privileges.
-30-