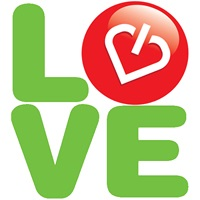 The Big UK Energy Switching Survey has brought back some really interesting insights for us to utilise and also confirmed some trends we suspected existed.
Manchester, Lancashire (PRWEB UK) 25 September 2014
The Bolton based firm, which has been making quite a name for itself due to unrivalled levels of customer service and transparency, has been keen to shed some light on why thousands of businesses across the nation are still paying far too much for their gas and electricity, and their "Big UK Energy Switching Survey" has highlighted some very interesting trends.
The key finds of the energy survey are as follows, although interested parties are encouraged to head to their full write-up to see the results in far more detail: CLICK HERE TO ACCESS THE SURVEY.

44% of respondents have NEVER switched their energy supplier
14% of respondents believe that switching energy supplier is TOO MUCH HASSLE
15% of respondents are HAPPY with their energy rates
PRICE is the most important factor for energy customers, followed by CUSTOMER SERVICE
25% of energy customers switch DIRECTLY WITH THEIR SUPPLIER
Energy customers prefer to communicate via an ONLINE FORM
Although there are several specialist energy comparison sites in the UK, Love Energy Savings' USP is very much based around making life easier for businesses and households across the country. As well as guaranteeing the lowest gas and electricity prices every time, the team at the energy specialists are dedicated to taking all the hard work away from the customer. In addition to this and unlike the lower quality comparison sites out there, Love Energy Savings will not ask for reams of information, just the bare essentials to allow them to find the best suppliers and tariffs for the business or home in question.
"The Big UK Energy Switching Survey has brought back some really interesting insights for us to utilise and also confirmed some trends we suspected existed. What is clear is that there are still thousands of businesses out there that we can help to save serious cash and we will also be using our data to keep improving our service to business energy customers across the UK" said Phil Foster, Managing Director of Love Energy Savings.
"We invite any business which still hasn't switched energy supplier to get in touch with us for a non-obligation consultation, as we want to take the hassle out of the whole process so they can crack on with running their business" Foster continued.
It is this ethos which led Love Energy Savings to embark on their energy switching survey. Indeed, if they can shed some light on switching behaviour, then they can look to improve the process and their service for the energy customers in the UK who can still lower their bills, sometimes for as much as a four figure sum annually.
The main take-aways from the survey which Love Energy Savings will be looking to use to help SME's across the UK to save money, are the fact that many still believe switching to be too much hassle and that a huge amount of businesses are still paying well over their odds for their energy. With profits surely at the top of any organisation's agenda, the team at the comparison site just can't fathom why these firms are so willing to just throw money away. As such, their quest to make life easier for UK businesses and add some transparency to a volatile market will continue in earnest.
Business energy customers can perform a super quick, free and no-obligation energy comparison right now by heading to: https://www.loveenergysavings.com/business-energy/comparison/.