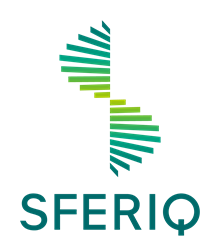 I conceived this award as a way to increase awareness and recognition of the disruptive innovations that technology companies are bringing to the art world.
London, UK (PRWEB UK) 26 September 2014
This award recognises companies in the art industry that use digital technology or the internet to disrupt and innovate within their field. The winning company, ArtStack, is a social platform for art.
Ulvi Kasimov, chairman of Sferiq said, "I conceived this award as a way to increase awareness and recognition of the disruptive innovations that technology companies are bringing to the art world, as well as showcasing companies from the $40 billion art market to the investment community. ArtStack is a worthy winner of this award. As an art discovery engine its appeal ranges from school children to art professionals and collectors, resulting in a rapidly growing social platform for art with highly acclaimed apps as well as a great website."
Ezra Konvitz, CEO of the winning company, ArtStack, said: "We're thrilled to be recognised in this award - we use technology to enable you to see the most interesting art and are excited to be opening this elite world."
The winner of the Sferiq Award for Digital Innovation in Art was selected by a panel of 16 judges, all leaders in the European Venture Capital industry, from a shortlist selected a distinguished panel on the forefront of art market technologies, including Ben Crawford, founding President of global art world news site, artinfo.com, founding CMO of the aggregation site MutualArt.com, and currently CEO of AIM-listed technology innovator, CentralNic plc. He will be joined by Adriano Picinati di Torcello, a Director at Deloitte Luxembourg specialised in art consulting; and Anders Petterson, Managing director of ArtTactic, provider of art market research, analysis and advice for art collectors, art professionals, art institutions and art funds.
The full list of finalists for the inaugural Sferiq Award for Digital Innovation in Art in 2014 was:
Articheck
ArtStack
Artsy
ArtViatic
ArtWeb.com
Paddle8
Rise Art
Saatchi Art
Sedition Art
Vastari
ABOUT ARTSTACK
Artstack makes it easy for everyone to see more art and, in particular, to discover art they didn't already know. Since starting in late 2011, ArtStack has expanded to become a global community with hundreds of thousands of people in 200 countries using the website and the free apps. ArtStack is a social platform for art: it enables users to build virtual collections online and follow friends and other people with similar taste to discover art is through other people.
You can follow your friends, opinion leaders and hundreds of international galleries and museums active on the platform.
ArtStack's mission is to surface the best art for the most people – whether it's for sale or not. Most people who like art only spend a small fraction of their time thinking about buying it: that's why ArtStack encompasses all art. As ArtStack develops, more functionality is being added to make it even easier to see more art you love on ArtStack and have great art experiences in the real world.
The next step is to provide a truly revolutionary marketplace for art online using the billions of social datapoints gathered to allow ArtStack's most popular artists and galleries to develop their revenue streams and sell to new audiences; simultaneously, ArtStack will be making it easier than ever before for people to find and buy art they like based on their taste.
ABOUT SFERIQ
Sferiq, a venture helmed by Ulvi Kasimov, recently recognised by Forbes magazines as one of Russia's ten most successful venture capitalists, is an investment vehicle at the forefront of growth markets. The firm has identified an opportunity to open the art market to investors, by leading the transformation of the sector through new technologies, to make the art-world more investor-friendly.
As part of its art initiatives, Sferiq has partnered with GrowthBusiness to create a new category in the Investor AllStars awards – the Sferiq Award for Digital Innovation in Art.