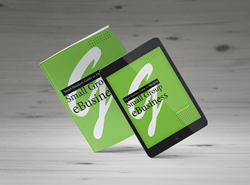 60% of groups and meetings are booked via 3rd parties and this percentage is growing. Hotels need to maximize their website potential, processes and usability to capture them directly.
Boston, MA (PRWEB) September 25, 2014
2014 Groupize Solutions, the leading online group booking platform for hotels, resorts, and large chains, today announced the release of a free eBook, "The Smart Hoteliers Guide to Maximizing Small Group eBusiness." Featuring actionable tips and recommendations for reducing costs while increasing revenue and overall profitability, this eBook is a must-read for hotel managers and owners who want to cash-in on the growing group market estimated to be one third of $495B hotel revenue worldwide.
"60% of groups and meetings are booked via 3rd parties and this percentage is growing. Hotels need to maximize their website potential, processes and usability to capture them directly," explains Groupize President and CEO Charles de Gaspe Beaubien. "If hotels don't wake up, it will be the same story as the OTA's as they will ultimately loose the distribution game related to groups and meetings."
According to PhoCusWright, smaller, simpler groups and meetings are on the rise for leisure and corporate segments, and the fastest growing leisure segment is gatherings of up to nine rooms that aren't even being categorized as groups. Couple that with the fact that over 50% of today's travelers will rush to the keyboard, rather than a phone to make their travel bookings (Hotel Executive), it's time for hoteliers to give planners the tools to self-serve and book online direct from their hotel website.
In a world of mass distributed eRFP's, sales managers report spending 5-7 hours a day answering emails and responding to unqualified leads. And for most, it's as much work to book a small group as it is for a large group, so the system today is completely inefficient for both planners and hotels. The eBook and the complementary webinar focus on initiatives hotels can undertake to start engaging with event, meeting and SMERF planners in the way they really want to do business—quickly and online.
Highlights of the eBook include:

Ways to engage and convert groups online
Pointers for rescuing SMERF from the group torrent
Tips on how to use the most relevant channels to attract groups
Techniques for effective communication strategies
Insight into how to make RFP's a thing of the past
Guidance on how cash-in on the $25B small group opportunity
Currently in use by over 7,000 hotels, Groupize Solutions provides an intuitive, cost-effective GBE (Group Booking Engine) to facilitate online transactions for small to mid-size groups and meetings, as well as a powerful, cloud-based Groupize PRM (Pipeline Response Manager) which allows hotel sales managers to centralize, manage, track and report on all group leads and related activities. In addition to increasing conversions and high-quality leads by offering real-time rates and availability, GBE also keeps planners on hotel websites rather than forcing them onto third-party sites, lowering distribution costs.
To download your copy of the eBook, please go to http://unbouncepages.com/groupize-ebook/
To register for the complimentary webinar, please go to
https://attendee.gotowebinar.com/register/6945691180286644994
To schedule a live demo, please go to http://www.groupizesolutions.com
About Groupize:
Winner of the 2013 PhoCusWright Award for most Innovative Travel Technology Company (Emerging Category), Groupize is the only group hotel booking platform offering real-time rates and the ability to manage the complete group travel planning experience online. Groupize simplifies the entire process for occasional and professional planners and empowers hotels and affiliate partners to win more group business. The technology is currently powering group bookings and meetings for one of the world's largest hotel chains and is emerging as a platform of choice for major hotel chains and travel websites.