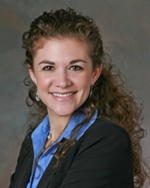 Employee success is a primary focus at FiduciaryFirst. Behavioral Finance strategies yield powerful results to our clients' success.
Maitland, FL (PRWEB) September 27, 2014
Jamie Hayes, of FiduciaryFirst, has been selected as one of the nation's top 200 elite 401(k) plan advisors in the United States.* Jamie will meet in Washington, D.C. to listen to and brief top Congressional leaders about the future of the retirement savings industry and how proposed laws and regulations will affect American workers' retirement security.
Hayes, a member of the National Association of Plan Advisors (NAPA), will be among the 200 delegates to attend the second annual NAPA DC Fly-in Forum held on Capitol Hill Sept. 30-Oct. 1.
These elite advisors will receive updates on federal regulations affecting our industry from top Congressional leaders including Senator Orrin Hatch, Republican on the Senate Finance Committee, and the committee of jurisdiction on changes to the federal tax code. U.S. Security and Exchange Commissioner Michael S. Piwowar and NBC News Chief White House Correspondent Chuck Todd will also speak to the group.
The delegates will also meet with top-level Senate aides, as well as a high-ranking Treasury Department official, to discuss issues including tax reform, proposed Department of Labor regulations on the definition of a fiduciary and potential action by the SEC on its own fiduciary rule.
FiduciaryFirst works extensively with matters pertaining to the financial operation of Employer Sponsored Retirement Plans. Hayes works directly with Retirement Plan Committees in designing, consulting, implementing, and managing proactive fiduciary oversight strategies. FiduciaryFirst manages and documents arms-length, consistent and objective processes for organizations while seeking to mitigate the personal and corporate liabilities of the Plan Fiduciaries.
FiduciaryFirst has been recognized as a national leader in developing plan success strategies in employer sponsored retirement plans of all types. "Employee success is a primary focus at FiduciaryFirst. Behavioral Finance strategies yield powerful results to our clients' success," says Hayes.
For more information, please visit http://www.fiduciaryfirst.com or call anytime at
1-866-625-4611.
Contact: Jamie Hayes
1-866-625-4611
Jamiehayes(at)fiduciaryfirst(dot)com
http://www.fiduciaryfirst.com
Securities and Advisory Services offered through LPL Financial. A Registered Investment Advisor, Member FINRA/SIPC 2009
*Selected by NAPA from eligible NAPA members and senior decision makers based on the following qualifications: firm retirement specialist or retirement industry designation; at least $100M in plan assets and 10 or more retirement plans; 2000+ plan participants; and minimum of 5 years' experience servicing retirement plans.
*NAPA and LPL Financial are not affiliated entities.