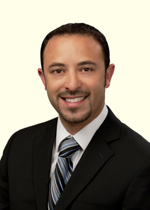 (PRWEB) September 26, 2014
PEOPLECERT (http://www.peoplecert.org) has today announced the appointment of Mr. Bilal Sabouni as Director for the Middle East, Africa & Asia.
Currently based at PEOPLECERT's operational headquarters in Athens, Bilal will help identify new global business opportunities and bolster PEOPLECERT's effort to expand globally, focusing on key markets in the Middle East, African and Asian regions.
Bilal's first focus will be to identify key markets to establish PEOPLECERT presence - either by direct representation or via joint ventures and partnerships. He will then turn to PEOPLECERTS's product portfolio and Services Division, where he will be responsible for identifying and developing new business opportunities for PEOPLECERT's comprehensive portfolio of current certifications and exam development, administration & delivery solutions.
Bilal comes to PEOPLECERT with in-depth management expertise and international business experience, with his most recent roles being that of Executive Vice President at the American Business Council in Dubai and Regional Manager for the Middle East & North Africa at Pearson VUE. His experience also includes over 15 years in the technology & academic sectors where he has established a reputation for building strong ties to local governments and industry leaders.
Byron Nicolaides, PEOPLECERT's Chairman & CEO says: "Bilal joins us at a time of accelerated growth and heavy investment in our current portfolio as well as in new business segment opportunities. The Middle East, Africa and Asian regions are markets of great cultural variety and different training and certification needs that only someone with Bilal's in-depth experience and expertise can meet. I am confident that his market know-how, supported by PEOPLECERT's flexibility to deliver customisable solutions taking into consideration the various cultural differences within the training and certification industry, will truly allow PEOPLECERT to offer an unbeatable value proposition to organisations and governments across the region".
Bilal Sabouni says: "It gives me great pleasure to join PEOPLECERT's management team in this exciting new international role. PEOPLECERT is the fastest growing international certification body in the world and is globally recognised for its reputation as a high quality service provider. I'm looking forward to using my experience to explore new markets and new opportunities to further strengthen the organisation's position as the premier provider of global certification & assessment solutions".

About PEOPLECERT
With millions of exams delivered in over 135 countries across the globe, PEOPLECERT offers globally recognised certifications (such as ITIL®, PRINCE2®, various ISO qualifications and others) as well as customized assessment tools and validation services for government & private-sector certification and licensure programmes around the world.
Through flexible & secure exam management systems, PEOPLECERT offers a suite of services for simple, flexible and secure exams, including online exam booking, multilingual online proctoring, e-certificates and online certificate verification.