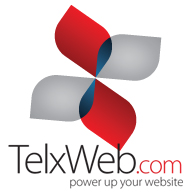 We are grateful and humbled to serve hundreds of happy customers, with whom we enjoy working on new and exciting projects every day.
MIAMI, FL (PRWEB) September 30, 2014
Telx Web, one of the leading Web development and search engine optimization (SEO) companies in Miami, announced today that the company is offering specialized law firm SEO services for solo attorneys and larger legal practices.
"Often, people who need legal advice don't know who to call and turn to Internet research for attorney referrals relevant to their specific problem," said Avi Vaknin, founder and CEO of Telx Web. "The key for lawyers is to know what search terms potential clients are using and then ensure that the search engine results point to information about their legal practice. In a hyper-competitive industry such as law, Telx Web's law firm SEO (Search Engine Optimization) campaign can help increase the number and quality of clients coming through the door."
While some Web development companies will set up a site without optimizing it, Telx Web ensures that a client's content is optimized with features such as targeted content, metadata and sitemaps. The company is equipped to apply these tactics for law firm SEO and can bolster search engine results further though the use of "off-page" strategies. This could include tactics such as indexing, link building, and press release marketing. Telx Web's specialized SEO services for the South Florida legal industry can also utilize location-based technologies to ensure Web researchers receive locally relevant search results. In addition, the company uses social media optimization (SMO), which is designed to optimize law firm SEO on sites like Facebook, Twitter and Google+.
Search engines are constantly updated and changed, so SEO rules and effectiveness are always changing as well. Telx Web is a reliable SEO company that will track, analyze, and change law firm SEO tactics to keep clients at the top of search engine rankings.
About Telx Web:
Telx Web is one of Miami's premier Web development and search engine optimization (SEO) companies, helping businesses reach the top of the world's most popular search engines such as Google and Bing. Based on its success helping clients increase their exposure online, Telx Web has firmly established a reputation as Miami's SEO company of choice.
For more information please call Toll free: 1.800.7070.WEB (932), Local: 305.615.1656 or visit https://www.telxweb.com/
Telx Web are located at:
17401 NW 2nd Ave. Suite #4
Miami Gardens, FL 33169