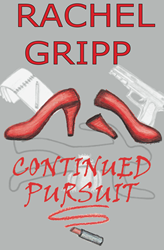 "I couldn't put the book down."
Destin, FL (PRWEB) September 30, 2014 (PRWEB) September 30, 2014
A woman targeted for death complicates a detective's investigation as he searches for her killer.
On Christmas night, Ben Burrows, a detective for the tony town of Amherst, New York, is called to investigate the scene of a fatal accident. After inspecting the body and from past history, the detective knows that the husband engineered the staircase death of his wife. But can he prove it? In his search for evidence, another body surfaces and endangers the life of wealthy heiress, Victoria Reynolds, who unknowingly holds a link to the murder. The detective assigns bodyguard, Medoc Hast, to protect her, but finds his case hampered by a growing attachment between them, his inability to find the suspect who wants her dead and the person who tampered with his crime scene. Other complications arise when he tries to help a friend with her estramged family and also escape a smorgasbord of eligible women, while in the crosshairs of a sniper. Woven into the mystery are threads of a tempstuous love affair, the emotional awakening of a middle-aged woman and the loneliness that follows the death of a loved one. How the detective solves the case, helps the injured parties and comes to terms with his own solitary life unfolds in a very surprising way.
Although the novel uses some of the same characters that were introduced in Pursuit of the Frog Prince, the first book of the series, Continued Pursuit stands on its own with a different plot line and new characters joining the hunt for a killer.