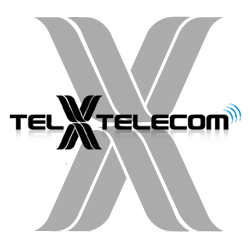 MIAMI, FL (PRWEB) September 30, 2014
Telx Telecom, a leading nationwide Voice over IP (VoIP) provider, is pleased to be offering small businesses across the country access to quality Internet phone services and tech support. VoIP systems, commonly known as Internet phones, come at a lower cost and with greater capabilities than legacy analog phone lines.
Small businesses can take advantage of the same no-contract, low-cost calling and voice services that major corporations have been utilizing for years. This includes unlimited minutes, unlimited extensions, voicemail with Web and email delivery, virtual receptionists, name directories, custom greetings, virtual fax, and integrated conferencing. As a VoIP provider, Telx Telecom can deliver these services, and more, to small business across the country.
"Small businesses need service providers that can be flexible – those that can easily expand or contract along with the business's needs – and a VoIP provider can give them this scalability," said Avi Vaknin, founder and CEO of Telx Telecom. "Small businesses also enjoy the extra features that a VoIP provider can give them at no extra cost. These features help them be more nimble and secure, and they contribute to the success of a small business."
To make the switch easier and risk free, Telx Telecom offers complimentary VoIP demos for prospective clients. With Telx Telecom's hosted VoIP services, small businesses can easily hook in and communicate instantly all over the world, regardless of distance. Prospective clients can quality for a complimentary demo by filling out a quick form on the Telx Telecom website.
About Telx Telecom:
Telx Telecom is a leading Miami-based communications company specializing in VoIP, hosted PBX, SIP trunking, and all related services. More than 1,000 businesses across the United States rely on Telx Telecom. The company is known for its fantastic tech support and troubleshooting, which is available 24/7 by calling (866) 969-8359 or by logging into the VoIP/Voicemail portal at http://www.telxtelecom.com