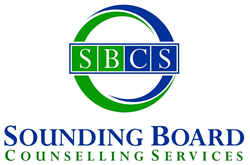 Many individuals will work through a hard seven day week only to repeat the same stressful weekly pattern again and again.
Toronto, Ontario (PRWEB) September 29, 2014
Fall marks the time of year where many are having a fresh start. Summer is over. Students and teachers have just settled into a new school year. Parents are making the necessary adjustments. And many other professionals are reminded that the calendar year has come full circle.
Memories of last year may consist of busy times and chaotic moments. Many people can feel the stress and anxiety when meeting all of the necessary obligations. In many households, incomes are made up of two working adults. This leaves less time to meet the demands of our domestic life. Furthermore, enough time must be left for extended family members, friends and hobbies or activities.
Meeting academic, professional and domestic demands can be difficult and challenging for anyone. And for individuals who may have mental health concerns including stress, anxiety or depression, meeting these same tasks and responsibilities can be overwhelming. Many individuals will work through a hard seven day week only to repeat the same stressful weekly pattern again and again.
So how can this be better managed?
With the school year freshly starting, setting simple and flexible goals can be a very effective method for anyone. Goals can hold people in charge on completing responsibilities and tasks in a timely manner. Goals also add structure to our lives and help prioritize what responsibilities are important. Finally, setting goals can be an enjoyable task.
According to the website mindhealthconnect.org, "Setting goals is an effective way to increase motivation and enable people to create the changes they desire. It can be used to improve health and relationships, or improve productivity at work. Setting goals can also be an important step in the recovery from mental illness. Common disorders like depression or anxiety can make it hard to function at work or home, or relate to others. Setting goals can be used as part of cognitive-behavior therapy (CBT) to start the process of getting well and rebuilding a meaningful life." (http://www.mindhealthconnect.org.au/goal-setting)
It is important to establish a list of short term goals and a list of long term goals. For example, many people already create a to-do list which consists of daily chores and tasks. Excellent idea! But what about creating a weekly, monthly or even an annual to-do list of goals?
Sound overwhelming?
Goals do not necessarily have to be a long term process of objectives, strategies and techniques that result in success. While losing weight or completing an essay could be seen as productive goals, goals can also be much smaller and even enjoyable tasks. Re-positioning your artwork within the bedroom or keeping that promise to call that second cousin you only see every two years can also be considered goals. Has there ever been a movie that keeps falling on the back burner? Ever want to join a ball hockey league? Put it on the list!
Writing out goals with time sensitive and flexible due dates holds people to some degree of accountability. While one may argue that completing all our short term and long term goals sounds unrealistic, it will still be seen as progress even if half the list is achieved. Goals will not sound like "work" but rather a challenge that can be completed at a desired and comfortable pace.
And finally, our mental health will improve. Whether you are a student, teacher, parent or even another professional, starting the year with established goals will result in one being organized and focused. This further results in less stress and a sense of achievement. Completing goals on regular basis will naturally increase levels of confidence and reinforce the concept that goals, whether big or small, are well within one's ability.
Thomson Scarlett is a Psychotherapist who has been treating individuals and couples for the past six years in private practice. Thomson is the founder of Sounding Board Counselling Services which provides affordable counselling for individuals and couples in the Hamilton and Toronto area. Sounding Board therapists use humanistic and cognitive behavioral approaches and address such areas as low self-esteem, depression, anxiety, communication skills and anger management. Visit Sounding Board Counselling Services online at: http://www.soundingboardonline.com