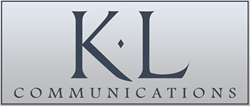 Red Bank, NJ (PRWEB) September 26, 2014
KL Communications, Inc., a collaborative research agency, launched a redesigned website at http://www.klcommunications.com this week. The new site will showcase the firm's products and services, namely CrowdWeaving™ and the new release of its proprietary online research platform.
CrowdWeaving facilitates customer co-creation through a dynamic, collaborative ideation process that engages consumers, marketers, researchers, and internal stakeholders. During these sessions, consumers provide creative solutions and ideas to a challenge or problem.
"Consumers are not only able to submit their own creative ideas, but they tell us which of the other ideas excite them the most," said Sean Holbert, Executive VP of Client Relations. "They can then work together to mold and shape an idea until they truly believe in it and want to see it succeed."
The process is further supported by experienced curators, who use unique tools within the firm's proprietary research platform to filter, synthesize, and analyze ideas to uncover key opportunities for innovation, as well as achievement bonuses and unique analytics, including our Passion Index.
Launched in March 2014, KLC's upgraded community platform sets a new standard in online community platforms. With this release, CrowdWeaving™ is fully integrated into the platform, to guide members seamlessly from ideation challenges into communities for additional collaboration.
"At KL Communications, we consider ourselves a pioneer in online market research communities," said CEO Kevin Lonnie. "With this latest release, we have debuted our most robust platform yet, and it's already powering deeper insight for our clients."
A native mobile app has also been integrated, extending the reach of communities to capture real-time insights. The apps allow access to personal device functionality, creating an experience where participation is a natural extension of everyday phone or tablet use, providing access to location-triggered surveys and audio capture.
The new KL Communications website was designed by Red Bank advertising firm Spitball.