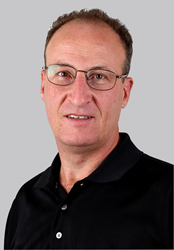 ...Golfweek will continue to thrive and grow in Steve's capable hands.
Orlando, FL (PRWEB) September 25, 2014
Golfweek – the most authentic, authoritative and independent voice in golf – has announced its recent promotion of deputy editor Steve Harmon to the position of editor. Harmon succeeds Jeff Babineau, who has decided to follow his passion and return to his reporting roots by taking on the role of senior writer for Golfweek.
"There is no company in our business that values its storytellers more than Golfweek," said Francis X. Farrell, president/CEO of Turnstile Media Group, parent company of Golfweek. "I am proud that we are able to not only bring one of golf's great journalists back to his craft, but also promote a tried-and-true leader who will build upon the legacy that Jeff has helped establish while breaking new ground of his own."
The appointment of Harmon to the position of editor came at the strong recommendation of Babineau.
"I helped recruit Steve to Golfweek because of his professionalism, his experience, his organization and his proven ability to lead a staff," said Babineau. "I'm confident that Golfweek will continue to thrive and grow in Steve's capable hands."
Harmon, 54, joined Golfweek in 2007 following a 25-year career in newspaper journalism, including 14 years as an editor at the Orlando Sentinel. Most recently, as Golfweek's deputy editor, he supervised the magazine's staff of competition writers who cover the major professional tours, colleges and amateurs. At the editorial helm, Harmon will be responsible for guiding Golfweek's staff of award-winning writers and leading the continued diversification of the brand's platforms and products.
"For nearly 40 years, Golfweek has developed a hard-earned reputation with an audience of passionate golfers, and by increasing Jeff's voice in our print and online platforms, Golfweek will strengthen its presence," said Harmon. "In my new role, I am eager to lead our staff of writers, editors and visual artists in bringing the game to life for Golfweek readers."
About Golfweek
Founded in 1975, Golfweek is the most authentic, authoritative and independent voice in golf. Serving enthusiasts who are truly passionate about the game of golf, the Golfweek brand includes Golfweek magazine, Golfweek.com, Golfweek OnDemand, Golfweek Mobile, Golfweek Custom Media, The Golf Wire and TurfNet.com. Golfweek is part of Turnstile Media Group, which specializes in developing diverse media platforms that engage and strengthen the communities they serve. Founded in 1990 and headquartered in Orlando, Florida, Turnstile Media Group is also the parent of Professional Artist, Winter Park/Maitland Observer, Seminole Voice, Central Florida Senior and Turnstile Connect.