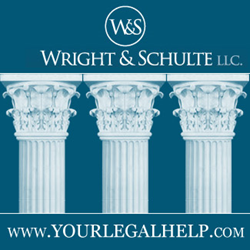 If you believe you have experienced cardiac events or other side-effects due to low testosterone treatment drugs contact the attorneys at Wright & Schulte LLC for a free legal evaluation by calling 1-800-399-0795 or visit www.yourlegalhelp.com
Columbus, OH (PRWEB) October 07, 2014
As concerns surrounding the cardiovascular side effects of AndroGel and other currently approved low testosterone treatments continue to grow, Wright & Schulte LLC notes that one pharmaceutical company is positioning its experimental medication as a superior alternative to these drugs. According to a report from Reuters, Repros Therapeutics Inc. recently announced that Androxal outperformed AndroGel in one of two clinical trials being conducted by the company. The medication, which is being developed to treat men of reproductive age with low testosterone, was associated with superior sperm concentration compared to both AndroGel and placebo. Repros said it could submit an application for Androxal approval to the U.S. Food & Drug Administration (FDA) before the end of the year.
[reuters.com/article/2014/08/28/us-repros-therapeut-study-
idUSKBN0GS04B20140828, August 27, 2014]
According to Wright & Schulte LLC, the findings regarding Androxal come amid mounting safety concerns surrounding currently-approved testosterone treatments. On January 31, 2014, the FDA reported that it was investigating the cardiovascular risks that may be associated with this class of medications after two studies indicated that prescription testosterone therapy might increase the risk of heart attacks, strokes and death in older men or men with pre-existing heart problems.
[fda.gov/Drugs/DrugSafety/ucm383904.htm, January 31, 2014]
In June, the FDA ordered the manufacturers of low testosterone treatments to add a general warning regarding a risk of blood clots to the labels of all currently approved testosterone medications. The FDA said it had received a number of reports of testosterone patients who had developed blood clots in the veins, also known as venous thromboembolism (VTE), including deep vein thrombosis (DVT) and pulmonary embolism (PE).
[fda.gov/drugs/drugsafety/ucm401746.htm, FDA, June 19, 2014]
On September 17, 2014, the FDA is scheduled to convene a panel of outside advisors to further explore the cardiovascular risks associated with AndroGel and other approved low testosterone therapy medications.
[foxnews.com/health/2014/07/18/fda-committee-to-discuss-adverse-effects-testosterone-products/, Reuters, July 18, 2014]
Since the FDA issued its testosterone treatment warning in January, court documents indicate that dozens of men have filed testosterone treatment lawsuits over heart problems that they allege were caused by AndroGel and similar drugs. The majority of these cases are pending in a multidistrict litigation now underway in U.S. District Court, Northern District of Illinois, where all federally-filed testosterone lawsuits have been consolidated for coordinated pretrial proceedings. (In Re: Testosterone Products Liability Litigation, No. 42, JPML)
Men who used AndroGel or a similar testosterone treatment may be eligible to file their own low testosterone therapy lawsuit if they experienced serious and life-threatening cardiovascular events allegedly linked to the medication. To learn more, or to arrange for a free legal consultation with an attorney at Wright & Schulte LLC, please visit yourlegalhelp.com.
About Wright & Schulte LLC
Wright & Schulte LLC, an experienced personal injury firm, is dedicated to the belief that America's legal system should work for the people. Every day, the attorneys of Wright & Schulte LLC stand up for the rights of people who have been injured or wronged and fight tirelessly to ensure that even the world's most powerful corporations take responsibility for their actions. If you're looking for a law firm that will guarantee the aggressive and personal representation you deserve, please do not hesitate to contact Wright & Schulte LLC today. Free Lipitor lawsuit case evaluations are available through yourlegalhelp.com or by calling 1-800-399-0795.
Contact:
Wright & Schulte LLC
812 East National Road
Vandalia, Ohio 45377
1-800-399-0795
http://www.yourlegalhelp.com