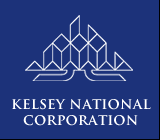 "Health insurance reform and the empowerment of the individual through new technologies are changing not only the industry and our company but people's lives." - Avery Smith, President, KNC
Los Angeles, CA (PRWEB) September 29, 2014
Much has changed in the US insurance industry over the past 50 years, and Kelsey National Corporation (KNC) is proud of its history on the front lines of this transformation. During this time, KNC has constructed an impressive legacy that includes extensive experience building online dental, health, vision, and other types of insurance marketplaces for employers, benefit consulting houses, and associations.
Kelsey and the US insurance industry have matured side by side over the past 5 decades. The industry as a whole has seen the days of single carrier solutions for employee groups disappear as the internet has enabled – and companies like KNC have perfected – multi-carrier comparison tools. Today, sites like those run by KNC are able to provide a vast number of options to consumers and employers, while delivering a range of choice that was unimaginable when Van R. Kelsey Sr. founded the company just 50 years ago.
In 1949, Van R. Kelsey Sr. started out selling life insurance door-to-door to individual consumers. He accepted a position as Division Manager for a major life insurance company in 1952. Within 2 years, he had started his own operations as Kelsey Insurance Consultants. In 1964, Van founded Kelsey National Corporation, which is celebrating its golden anniversary of business success in 2014.
Van Kelsey was among the first entrepreneurs to see the advantages of providing group insurance plans to businesses. This insight soon translated into a successful bid to also provide group benefits to the members of local, state, and eventually national insurance associations. Reflecting his extensive expertise in the insurance industry, Van served as President of both his state and national insurance associations.
Van led KNC for thirty years. Then, in 1994, his son, Mark Kelsey, took over the reins and steered the company toward the wild, wild web. Much as his father had identified the opportunities of post WWII America, Mark's Presidency at KNC focused on tapping the potential for online technologies and ecommerce to help transform the way insurance products are sold in the 21st Century.
Under Mark's leadership, KNC developed a broad range of consumer-oriented insurance web sites, including HealthInsurance.com, which empowers small businesses and individuals to make informed health insurance decisions, and DentalInsurance.com, an online exchange platform for dental insurance and discount dental plan comparison shopping. In addition, KNC today provides turnkey insurance exchanges for a wide variety of businesses, benefit brokers, and associations across the US.
Earlier this year, Avery Smith, who was KNC's Director of Business Development for the past 7 years, became the third President in Kelsey's 50-year history. In his time with Kelsey, Smith has been responsible for the creation of an online platform that helped thousands of Medicare participants easily purchase Part D Prescription Drug Coverage. Smith has also worked tirelessly to create a private exchange for part-time and seasonal employees to purchase health insurance, which eight Fortune 500 companies have endorsed. He was prominent in the creation of YourDentalExchange.com, a private exchange that helps seniors who are losing group coverage sign up for dental and vision insurance plans with no waiting periods.
This year, the KNC team has given DentalInsurance.com a new, more user-friendly interface designed to make shopping for dental insurance and dental discount plans even easier for consumers, with a blog that has been given a facelift and a complete structural overhaul. Now, blog content and related oral health resources are easier for people to discover and use.
As the health, dental, and vision insurance industries continue to evolve within the U.S., Smith's strategic plans for the future of KNC include expanding the company's self-service exchange-type offerings, which today serve a variety of employers and benefits consultants, as well as associations of all sizes. "This is the most exciting time for the insurance industry in 50 years," he said. "Health insurance reform and the empowerment of the individual through new technologies are changing not only the industry and our company but people's lives. As we look to the future, we will continue to focus on building elegant and robust solutions for our partners, offering innovative products, and delivering the type of first-rate services and experiences that will keep Kelsey's customers coming back."
About Kelsey National Corporation
Based in Los Angeles, CA, Kelsey National Corporation (KNC – http://www.Kelsey.com) is an experienced marketer and administrator of insurance products for individuals, corporations, and associations across the United States. KNC offers unique solutions that can solve the paradigm of health care coverage for our partners by helping their members or employees make better insurance choices, including http://www.HealthInsurance.com, which empowers small businesses and individuals to make informed health insurance decisions, and http://www.DentalInsurance.com, an online exchange platform for dental insurance and discount dental plan comparison shopping.