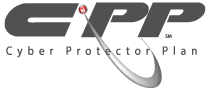 Tampa, FL (PRWEB) September 30, 2014
While awareness of data breaches is continually improving among consumers, employees and executives, the Cyber Protector Plan believes that businesses are still underestimating the ramifications of imminent data breaches. They cite a 2013 report from Ponemon Institute as a cause for alarm, since, according to the report, "thirty-nine percent of companies have not developed a formal breach preparedness plan even after experiencing a breach." The cyber insurer is emphasizing the inevitability of these breaches and their possibly devastating and far-reaching effects. Companies will most definitely need to address the serious problem of cyber security as the risk of cyber attacks is growing relentlessly. Therefore, the Cyber Protector Plan has released some important tips for managing a data breach in an attempt to assist corporations and small businesses concerned with cyber security.
1. Invest in a cyber security insurance policy before a breach
Cyber security insurance policy satisfaction is high according to Ponemon Institute's research report, which indicated that the majority of policyholders would likely recommend a cyber security insurance policy to others. The Cyber Protector Plan urges businesses to research the insurance provider and premium rates before purchasing. The carrier should have a sound financial history to ensure that, in the case of a costly data breach, there will be appropriate coverage.
2. Train your employees to prevent data leaks
Malicious attacks account for less than half of data loss. The IT department is not able to prevent or revert all loss of sensitive data. All departments should be aware of the dangers of data loss and accidental leaks. According to Ponemon, only twenty-nine percent say their organization has a department or function designed to manage breach incidents. This lack of leadership and organization may also indicate a lack of employee training and education. With proper leadership and effective employee security policies employee errors can be prevented, which may circumvent data loss altogether.
3. Have effective strategies for dealing with a data breach
It is important to make cyber security a top priority; it is safer to assume that a data breach will happen than to assume it is only a possibility. Many departments, not only the IT department, need to have leaders trained to deal with a sensitive data loss with the purpose to cooperate and effectively communicate with each other. As a result of this organization and training, the severity of a breach's consequences can be lessened significantly.
4. Reevaluate prevention strategies and cyber insurance policies
Cyber security and cyber insurance continue to evolve and change, making it important to keep up-to-date on your company's changing needs and risks. Insurance policies are constantly changing to satisfy current needs, therefore it is crucial to verify that your needs are being met by your current cyber insurance policy.
About Cyber Protector PlanSM (CPP)
The Cyber Protector Plan is a division of B&B Protector Plans Inc., specializing in Cyber Liability insurance, and is a wholly owned subsidiary of Brown & Brown, Inc. offering comprehensive and proactive solutions to the critical cyber security issues faced by businesses today. The CPP is dedicated to assist bringing your business up to compliance standards through risk management services, education and training. The Cyber Liability Insurance Program is offered through the Beazley Group, which manages five Lloyd's syndicates.
Insurance Coverage Territory for Cyber Protector PlanSM
Alabama, Alaska, Arizona, Arkansas, California, Colorado, Connecticut, Delaware, Florida, Georgia, Hawaii, Idaho, Illinois, Indiana, Iowa, Kansas, Kentucky, Louisiana, Maine, Maryland, Massachusetts, Michigan, Minnesota, Mississippi, Missouri, Montana, Nebraska, Nevada, New Hampshire, New Jersey, New Mexico, New York, North Carolina, North Dakota, Ohio, Oklahoma, Oregon, Pennsylvania, Rhode Island, South Carolina, South Dakota, Tennessee, Texas, Utah, Vermont