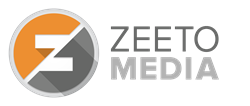 Our social media team is amazing, they know their audience and deliver day in, day out to make sure our users stay engaged and, most importantly, happy
San Diego, CA (PRWEB) September 30, 2014
In only four years online marketing company Zeeto Media has built a Facebook empire. Today they announce that their combined Facebook properties Women Get It Free, Samples.com and Men Get It Free have reached the 7 million fan mark. Not only does Zeeto have the "likes" but they have people talking…literally. Women Get It Free has a weekly reach of over 44 million users and is ranked #4 most talked about page on Facebook for a website. "Our social media team is amazing, they know their audience and deliver day in, day out to make sure our users stay engaged and, most importantly, happy" said Matthew Marcin, Founder of Zeeto Media.
Zeeto's utilization of their Facebook properties delivers a unique service to clients unlike any other. Their social reach provides an interactive and fun way to present client offers to millions of engaged fans. Zeeto pairs up relatable, funny or inspiring images with relevant client offers to drive traffic to their client's product or service.
"We want to keep our relationship strong with our fans" said Marcin. By continuing to offer users a strong social community and engaging content, you can bet that Zeeto will continue their meteoric rise on the Facebook charts.
About Zeeto Media:
Zeeto Media is a premium content publisher headquartered in downtown San Diego. Zeeto specializes in unique online advertising programs across web, social, mobile, and email; with a strong focus on performance driven campaigns.