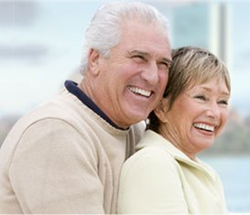 (PRWEB) September 26, 2014
RetireBoston is a consulting company founded in 2012 by John Capuano with offices in Denver and Boston. Their experience in media and marketing, combined with an understanding of the needs and concerns of the so called "baby boom" generation, allowed them to structure their company in a way that feels close and friendly to the local community. RetireBoston's aim is to provide retirees and near-retirees, with information and support from trusted financial advisors and retirement experts in their area, so they can plan their future without worrying about the intricacies that the process often entails.
How to better serve the local community? RetireBoston decided to provide only highly professional services, offered by fully licensed financial advisors and not sales organizations. They partnered with SHP Financial, a leading investment firm with offices throughout New England and headquartered in Plymouth, MA. Thanks to their advisors network, RB will be regularly conducting seminars, workshops and a series of targeted events, in order to make retirement planning accessible to everyone who needs it. They believe that retirement is as much about a state of mind, as it is about finances, so they look for collaboration with advisors who share the same "Emotional IQ" only, as they put it. In addition, Hall of Fame Red Sox Radio Network announcer Joe Castiglione, joined the company's front line as their spokesperson, bringing energy and vitality to the brand.
Nowadays everyone is online and looks for resources on the internet, even today's retirees. However, very few local advisory firms ever established an online presence and promoted themselves this way. "The situation left the majority of the online offerings to big banks and other Wall Street firms, as opposed to people in the community" says John Capuano, RetireBoston's co-founder. This is why RB recently launched their new website and online base, dedicated to connecting pre and post retirees to the best financial professionals in their area, thus leveraging the power of digital communication.
"Baby Boomers and their parents are living longer than ever, and it's extremely important to have someone that you can trust managing your nest egg."
-John Capuano, RetireBoston
To know more about RetireBoston, visit their website or call (844)-617-3279 for a complimentary no-obligation financial review. Get an expert's advice to protect and grow your nest egg!
RetireBoston
225 Water St Suite 106cr Ste 106cr
Plymouth, MA 02360
(844)-617-3279
retireboston.com
shpfinancial.com