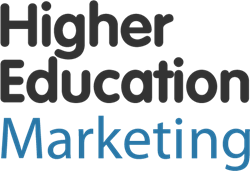 Montreal, QC (PRWEB) September 26, 2014
Higher Education Marketing (HEM) will be presenting a free 30 minute webinar, "Student Recruitment for the Mobile Generation," on Thursday, October 9th, at 1:30 pm Eastern.
The webinar will examine the changing web preferences of today's current and prospective students, specifically the rapidly growing popularity of mobile web browsing. As the official website has become the primary recruitment vehicle for colleges and universities, it is essential that schools optimize this visual design and functionality for all users regardless of the device they are accessing the internet with. Research regularly shows that a majority of students claim higher education websites are influential in their decisions, and as more and more are exclusively using mobile devices, schools must adapt their digital marketing strategies accordingly.
Admissions departments realize that this generation of students who have grown up with the internet have distinctly different preferences and recruitment behaviour. Mobile apps, gamification and e-learning are just a few recent trends affecting today's student and recruitment experience. Managing the transition to a mobile-first philosophy requires understanding which website elements to prioritize, creating appealing design and navigation, and developing an efficient implementation plan.
Thursday's webinar will feature the insights of Philippe Taza, CEO and Digital Analyst at Higher Education Marketing. He will share best practices of mobile marketing for effective student recruitment, including specific tactics for SEO, PPC, social media and analytics. Participants will learn about mobile format options, content and functionality considerations, and much more.
About Higher Education Marketing
Higher Education Marketing has been delivering customized student recruitment solutions with a high return on investment to meet the unique needs of colleges and universities since 2008. Working exclusively with educational institutions, they act as an extension of clients' digital marketing departments to help them define and realize online marketing goals, providing technological expertise and dependable support. Their comprehensive, data-driven services leverage their proficiency in Google Analytics, search engine optimization, social media, web design and other digital marketing strategies and tactics to ensure continuous improvement with measurable results.