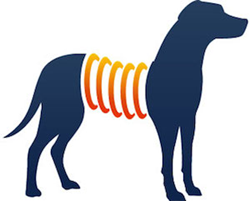 "SearchSpring is the first to offer this capability and we couldn't be more excited! We believe this will be a significant and competitive advantage for our merchants"
Colorado Springs, Colorado (PRWEB) October 06, 2014
SearchSpring, a leading provider of ecommerce site search and navigation solutions for top online retailers, as well as a Magento Bronze Technology Partner, today announced the release of a new live indexing module for Magento, eBay's flagship commerce platform. Magento currently serves more than 240,000 merchants worldwide and is the leading ecommerce platform for retailers on the Internet Retailer 500.
SearchSpring's live indexing technology gives the Magento merchant community the ability to enhance their store's performance drastically, automatically displaying updates to inventory within seconds of a product or catalog update. Using this new module, Magento clients can now complete indexing of 100k products in less than five minutes.
"SearchSpring is the first to offer this capability and we couldn't be more excited! We believe this will be a significant and competitive advantage for our merchants," said Scott Zielinski, Founder and COO of SearchSpring
Integrating SearchSpring
This new module integrates seamlessly with the Magento platform, creating instant product updates between our software and the store. The real-time indexing is available today to everyone in the Magento community. SearchSpring's team will work directly with merchants during our full-service integration process to incorporate and deploy the module.
"It's unreal what you guys did for the performance of our site (kosherwine.com). The performance of the site is incredible: nice work!" – David Perelman, CEO & Co-Founder at KosherWines.com.
Adopters of the module will notice an immediate improvement to their store. After installation, the public-facing product display, as well as data feed indexing, will show clear increases to speed of updates. Manual indexes will no longer be needed as SearchSpring will interact with updates automatically.
With the release of the new Magento live indexing, SearchSpring looks to take previous successes to a new level. SearchSpring's ease of deployment, industry leading technology, and rockstar customer service helps Magento customers solidify their competitive advantage.
About eBay Enterprise
eBay Enterprise is a leading global provider of retail-optimized commerce solutions, including the Magento platform, order management, fulfillment, customer care, and marketing solutions. We enable brands and retailers of all sizes to deliver consistent omnichannel experiences across all retail touchpoints to attract and engage new customers, convert browsers into loyal buyers, and deliver products with speed and quality. With unrivaled flexibility and control, our clients are armed to accelerate sales growth and win with today's digitally connected consumer. eBay Enterprise is headquartered in King of Prussia, Pa. and has offices in Austin, Barcelona, London, Los Angeles, New York, and Shanghai. eBay Enterprise is an eBay Inc. company. More information can be found at http://www.ebayenterprise.com and http://www.magento.com.
About SearchSpring
SearchSpring® boosts sales by unleashing findability with advanced site search for ecommerce platforms. Providing faceted navigation, smart search results, and IntelliSuggest® technology to lift conversions and improve speed, scalability, and intelligence. SearchSpring propels merchants to new levels of ecommerce performance by turning your website into a fire breathing, high conversion monster! For more information on SearchSpring integration, pricing, and a demo, visit http://www.searchspring.com or call 1.888.643.9043.