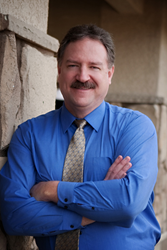 San Luis Obispo, CA (PRWEB) September 25, 2014
Many people who have looked into options in San Luis Obispo, CA for gum disease treatment have been reticent to consider traditional gum surgery procedures that involve cutting and stitching of the delicate gum tissue. Michael Colleran, DDS, is part of one percent of dental professionals who are specially trained to use the LANAP® protocol to treat gum disease. For Self-Improvement Month, Dr. Colleran educates his patients about the risks of gum disease, and shows them the ease with which laser gum surgery can fight this dangerous condition to achieve a healthy mouth and healthy body.
Using a highly targeted laser to pinpoint the infection and eliminate it with laser heat, the procedure cauterizes the healthy tissue so there is little bleeding that occurs. As the first FDA cleared laser gum surgery, the LANAP® protocol has been successfully used to fight the gum disease that is epidemic in America.
The symptoms of gum disease should not be ignored, and can include indicators such as bleeding gums, pus around the gum line, or red and inflamed gum tissues. Recent research indicates compelling evidence of links between untreated gum disease and other serious bodily health conditions, including certain types of cancer, stroke, and heart disease. Complications of other conditions such as diabetes and pregnancy add to the risks of leaving periodontal disease unchecked in the mouth.
The many benefits of LANAP® gum surgery include:

Rapid recovery time
Little to no additional gum recession
Thorough targeting of infection and damaged tissue for elimination
Laser heat stimulates bone density in the jaw
No cutting or stitching delicate gum tissue
Usually only slight bleeding with this minimally invasive process
With this laser option available in San Luis Obispo, CA for gum disease treatment to eliminate the infection and damaged tissue that leads to bleeding gums, many patients find that there is no reason to avoid getting treatment. Patients report rapid recovery time after the minimally invasive procedure, with most back to life activities within a day of laser surgery. The LANAP® protocol helps patients attain and maintain a healthy mouth and therefore a healthy body.
To honor Self-Improvement Month, patients are encouraged to seek ways to improve their oral and overall health. Learn more about exciting new options in San Luis Obispo, CA for gum disease treatment that Dr. Colleran offers by visiting him on the web at http://www.slotown smiles.com. For treatment of bleeding gums and other symptoms of periodontal disease, call (805) 543-0814.
About the Doctor
Michael Colleran is a general dentist offering personalized dental care for San Luis Obispo, CA patients since 2002. Dr. Colleran attended Cal Poly, San Luis Obispo for his undergraduate studies and University of the Pacific, School of Dentistry in San Francisco for his professional training. He is part of one percent of dental professionals providing the LANAP® FDA cleared laser procedure for gum disease treatment. Dr. Colleran is a nationally renowned dental author and lecturer and an expert on laser dentistry. To learn more about Michael Colleran, DDS and his dental services, visit his website at http://www.slotownsmiles.com and call (805) 543-0814.