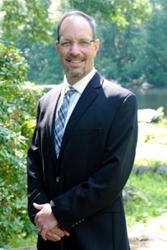 New London, CT (PRWEB) September 25, 2014
Dr. Gregory A. Toback is one of the very few periodontal professionals who are qualified to conduct the LANAP® laser protocol on patients who need gum disease treatment in New London, CT. In addition to effectively targeting and removing inflamed gum tissue without affecting healthy surrounding tissue, this ground breaking procedure may also help prepare the oral environment of gum disease patients to receive dental implants as a method of replacing lost teeth.
Gum disease manifests itself with a variety of unfavorable symptoms, often including the loss of one or more teeth during the more advanced stages of the disease. When a patient loses one or more teeth, they suffer from a variety of side effects, including an altered aesthetic appearance, further bone loss in the jaw, and rearrangement of adjacent teeth in the mouth.
Because the mere presence of teeth helps to stimulate bone growth in the jaw each time the chewing action is performed, it does not take long for the bone to begin deteriorating once a tooth has fallen out or been removed as a result of periodontal disease. Due to the unpleasant consequences of losing one or more teeth, Dr. Toback encourages all residents who need gum disease treatment in New London, CT to receive it immediately, along with dental implants to replace any missing teeth. Treatment of this oral infection with the LANAP® protocol can help to prepare the mouth to receive implants as a means of permanent tooth replacement.
Periodontal disease patients who are afraid of receiving traditional gum disease treatment options are invited to learn more about the LANAP® laser protocol offered by Dr. Toback. This minimally invasive procedure is renowned for its effectiveness and its ability to remove infected gum tissue while leaving healthy tissue completely alone. The recovery time associated with the LANAP® protocol is significantly shorter than that of scalpel and suture gum disease treatment methods, and bleeding during and after the procedure is limited.
Periodontal patients who need dental implants to replace missing teeth are encouraged to first seek treatment for their periodontal disease symptoms by calling Dr. Toback's office and scheduling an appointment. By opting to receive the LANAP® laser protocol over more traditional treatment methods, residents who need gum disease treatment in New London, CT will significantly reduce their recovery time and increase their post-operative comfort.
About The Doctor
Shoreline Periodontics is a periodontal practice offering personalized dental care for patients in New London, CT, since 1998. Leading periodontist, Dr. Gregory A. Toback, received his B.A. from St. John's University and his Doctorate of Dental Medicine from the University of Connecticut. He also received advanced training in periodontics and dental implants at the University of Texas Health Science Center in San Antonio. Dr. Toback focuses on minimally invasive surgeries, offering the LANAP® protocol and belongs to the one percent of dental professionals currently providing the LANAP® protocol for gum disease treatment and the Chao Pinhole Surgical Technique™ for treatment of gum recession. To learn more about Shoreline Periodontics and their dental services, visit their website at http://www.shorelineperio.com and call (860) 333-1531.