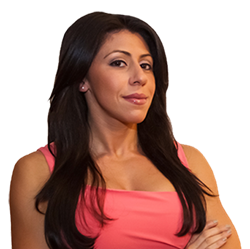 (PRWEB) September 26, 2014
Through Jillian Panzella Nutrition, she already helps many women obtain a healthy body and adjust their lifestyles to live better, stress-free lives. She takes a very holistic approach to her teachings, while promoting the importance of eating right and exercise. JPN offers personalized weight loss programs and a variety of corporate services, seminar topics, school services, consulting services, and media services. Jillian is also frequently working with companies who are in the process of creating a health product from the ground up, conveying her expertise to provide full services from product research and development, to web design and marketing.
With 10 years of experience in the health and fitness industry, as a fitness model, personal trainer, and former yoga instructor, she experienced first-hand how healthy habits can be beneficial and positively impact the lives of many. Being a mother of 2 young children, she also noticed how often schools are not contributing to the cause with poor cafeteria and snacking services. She recently started JP Fusion, a natural healthy snack and food distributor, serving organizations and schools in the New York City area, specifically rolling out in Queens. JP Fusion aims at providing schools and corporations with organic, natural products and assisting them in food and snack selection. Great focus is given also to education, as JPF integrates a series of wellness programs, workshops and speaking engagements to help schools and corporations spread the awareness of healthy nutrition and positive habits. Jillian is a firm believer that consuming locally grown, organic products and healthy snacks not only improves overall health and reduces the chances of diseases like cancer and diabetes, but it also helps increasing focus, concentration, and energy levels, leading to higher productivity. Her mission is providing natural nutritious food and educating the community on healthy eating and physical activity, to truly make a difference in an alarmingly unhealthy scenario.
To better differentiate herself and send a clear message, Jillian also launched a new website for JP Fusion, with the help of the team at All Marketing Experts that created her new independent online home base as a food distributor company.
For more information on how your organization can increase productivity and efficiency while eating healthier and positively impact the lives of many people, visit JP Fusion's website or call (888) 513-4777.
Jillian Panzella
58-17 255th St.
Flushing, New York 11362
(888) 513-4777
Jillianpanzellanutrition.com
jpfusion.com
allmarketingexperts.com