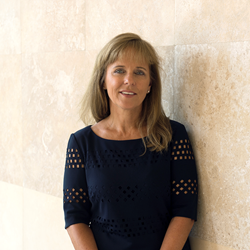 San Marcos, CA (PRWEB) October 02, 2014
"We are pleased to announce this well-deserved promotion for Stephanie," said Greg Hunter, President of Hunter Industries. "She will provide critical strategic financial oversight that will enable us to grow and expand our core values of Customer Satisfaction, Innovation, Family and Citizenship. Her 19 years with Hunter Industries is an excellent example of our teams' tenure and dedication to our success."
Brownell has been with Hunter Industries since 1995. She graduated from San Diego State University, holds a master's degree in taxation, and is a Certified Public Accountant. She has served on the Board of Directors at Hunter Industries since 2010.
About Hunter Industries
Hunter Industries is a global manufacturer of products for the irrigation, landscape lighting, and custom manufacturing sectors. Founded in 1981, the family-owned company offers more than 1,000 products including a complete spectrum of water-efficient solutions for residential and high-end irrigation systems. Hunter's core mission always has and always will remain the same: to produce innovative products of the highest quality and back them with unwavering customer support.