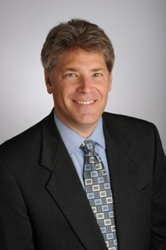 No matter how small, nonprofits should incorporate financial planning into their strategic activities from the very beginning.
Plymouth, Michigan (PRWEB) September 25, 2014
Any business that wants to stay alive must have a plan to meet its operational needs now, while working toward future growth and sustainability. For struggling nonprofits, however, it may be difficult to look beyond this year's bottom line. "Some small charities, for example, focus all their attention on keeping the doors open and the lights on, when they also need to determine how to be good stewards for the long term," says Wayne Titus, president of Plymouth, Michigan-based AMDG Financial. According to Titus, no matter how small, nonprofits should incorporate financial planning into their strategic activities from the very beginning. He says creating an endowment is one way nonprofits can reduce their future dependency on day-to-day fundraising.
An endowment is a restricted fund, from which only the interest can be spent. (The principal investment stays in the account to ensure the endowment will be sustainable.) Typically, organizations establish a spending cap of around five percent of the interest, so the fund can continue to grow. Most nonprofits work with a professional money manager to invest the funds according to the endowment's charter. That may include investing in securities, bonds or other types of financial instruments.
A nonprofit can start an endowment with any amount of money, but Titus says it's important to consider a number of factors. "The CEO and board of directors need to determine how large they want the endowment to be, how they'll source the funds, and what the rules for operating the fund will be," says Titus. Some additional considerations include circumstances in which the fund could be tapped in an emergency. "Because nonprofits often don't have this expertise in-house, they should rely on an attorney or financial adviser for help," he adds.
Once the fund is established, the organization's board or investment committee should ensure that the volatility of the investments couldn't potentially sacrifice cash-flow in a down market. "Volatility can deplete a fund faster than one with steady growth," says Titus. "The investment strategy needs to consider the ups and downs of the market and the effects of those highs and lows on the fund's cash flow."
Even if a nonprofit can't establish an endowment right away, it can begin building the foundation for one at a later date. "While meeting immediate needs may be the priority, it's never too late to start creating a savings and investment plan for the future," says Titus.
About AMDG Financial
AMDG Financial (http://www.amdgservices.com) is a fee-only fiduciary registered investment adviser (RIA) in Plymouth, Michigan. The firm manages approximately $75 million in assets for clients. AMDG Financial was one of the first 10 firms globally to be certified by the Center for Fiduciary Excellence (http://www.cefex.org) as following global best practices for investment adviser fiduciaries. The company's credo is, "From financial wisdom, better stewardship."