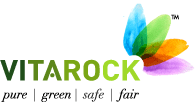 "While cross-border shopping has traditionally been associated with Canadians flocking to the US for bargains, Americans are now turning to less expensive Canadian sites."
Totonto, ON (PRWEB) September 29, 2014
Vitarock is repositioning itself in the online North American natural health product market. Vitarock is now shipping to anywhere in the US – for free.
Americans are shopping online to the tune of over $200 billion per year. And like Canadians, they care about what kind of soap their family uses on their skin, the types of snacks they feed their kids and the supplements they put in their bodies. They want them to be safe, free of harmful toxins and GMOs, and manufactured ethically.
Cross-Border Shopping Trends Canada's dollar has tumbled about 14% against the US dollar from a high of 1.0536 in July 2011 to 90 cents, making Canadian natural health products a better value for American shoppers. "So while cross-border shopping has traditionally been associated with Canadians flocking to the US for bargains, Americans are already turning to less expensive Canadian sites for their vitamins and prescriptions," according to Ian Batt, Marketing & Operations for Vitarock. "But with all of the 'miracle' claims out there, it's hard to find, quality, ethical products." That's where Vitarock comes in.
Vitarock's Standards Every one of the 1000s of products for offer on Vitarock.com have been pre-vetted to ensure they are in line with our pillars: Pure, Green, Safe and Fair. Several Vitarock suppliers are Certified B Corporations, which means they adhere to stringent standards of social and environmental performance, accountability and transparency. If Health Canada deems a product to be safe, effective, and of high quality, the product is issued a Natural Product Number or NPN. Vitarock's natural products already have NPNs, which they were legally required to have as of September 2014.
For Vitarock founder and CEO Alicja Wojewnik, it's not just about shopping. "People want to feel good about the products they are bringing into their homes," said Ms. Wojewnik, who was awarded the 2014 John Holtmann Leadership Award at the Canadian Health Food East Conference on Sept. 17 in Toronto for her dedication and leadership in the industry. "We need to ask ourselves what kind of world we want to live in and what impact we are having on it."
About Vitarock Based in Toronto, Canada, Vitarock is an online marketplace featuring 1000s of ethically produced natural products that don't harm your health or pollute the environment, are made with ingredients that aren't tested on animals, and contain as many fair trade ingredients as possible. They all adhere to our company pillars of Pure, Green, Safe and Fair.