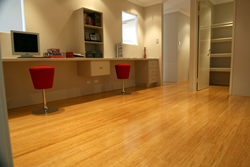 (PRWEB) September 26, 2014
Recently, BamboofloorChina.com, one of the most popular suppliers of bamboo products, has announced its new selection of click strand woven bamboo floors. More than 2000 brand new top quality items are provided in the fresh range. As a special offer, each of them is provided with a big discount, up to 29 percent off.
As a matter of fact, BamboofloorChina.com is considered as one of the most reliable suppliers in the international market. All the company's brand new click strand woven bamboo floors are elegant. A lot of clients are pleased with the company's products and services.
BamboofloorChina.com wants to provide all kinds of top quality bamboo products for customers from around the world. Most of its items are now provided with deep discounts.
"We take pride in our new click strand woven bamboo floors. With the development of science, technology as well as the popularization of computers, online shopping is becoming more and more popular now. This is why we keep paying close attention to online business and insist on offering great services. All our experts have been working in the bamboo industry for decades; they are always trying their best to make excellent items," the company's CEO says.
About BamboofloorChina.com
BamboofloorChina.com is an experienced manufacturer and retailer of elegant bamboo products. The company is offering a wide variety of useful items for its clients, including plywoods, strand woven floors, lumbers, outdoor decks and fences. The supplier hopes to facilitate worldwide people by providing all kinds of high quality bamboo items.
For more details about the company and its new items, customers can visit: http://www.bamboofloorchina.com/products/click-strand-woven-bamboo-flooring.html.