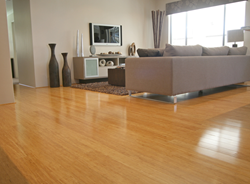 (PRWEB) September 26, 2014
Recently, BamboofloorChina.com, an outstanding company in the bamboo industry, has announced its new range of bamboo decks for the global market. Also, the company has launched a special offer for these practical products. At the moment, all international customers can order discounted bamboo decks on the company's website.
Great bamboo decks are important for those who want to make their houses elegant and comfortable. According to the company's development manager, all the newly announced bamboo decks are made with quality materials.
The core aim of BamboofloorChina.com is to provide affordable bamboo items for customers around the globe. "We feel very excited to unveil the new range of cheap bamboo decks. They are especially made to expand our online market. I think that it is our responsibility to help worldwide people to get affordable, high quality products. Please note that the special offer will come to an end on October 12, 2014."
Furthermore, BamboofloorChina.com has been devoted to making elegant bamboo items for a long time, and a lot of its products are popular in the international market. The company intends to make online shopping more economical and convenient for every client. Its decks are available in various specifications, because the company wants to meet the specific needs and requirements of different people.
About BamboofloorChina.com
BamboofloorChina.com is an experienced manufacturer and retailer of elegant bamboo products. The company is offering a wide variety of useful items for its clients, including plywoods, strand woven floors, lumbers, outdoor decks and fences. The supplier hopes to facilitate worldwide people by providing all kinds of high quality bamboo items.
For more details about the company and its new items, customers can visit: http://www.bamboofloorchina.com/products/product-type-BambooDecking.html.