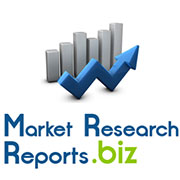 Latest Publication On China Child Safety Seat Market Report, 2014
Albany, NY (PRWEB) September 28, 2014
According to China Child Safety Seat Market Report, 2014 issued by SinoMarketInsight, the demand for child safety seats in China will post a CAGR of 68% during 2014-2017 and is expected to hit 8 million sets in 2017, as it is projected.
View the full report at http://www.marketresearchreports.biz/analysis/224893
Compared with developed countries, the Chinese child safety seat market is still in its infancy, small in scale and immature in industrial development. Even so, China's consumption of child safety seats witnessed a surge in 2013, flying as high as 100% over 2012.
At present, Shanghai, Shandong and Shenzhen have taken the lead in releasing local laws and regulations in which it is specified that children under 4 years are forced to use safety seats. Meanwhile, China Automotive Technology & Research Center, together with Zhejiang Longsheng Auto Parts Co Ltd and other enterprises are calling upon the government sector to introduce national laws and regulations. In the future, with the increasing consumer awareness of in-car safety for children and regulatory constraints, China's child safety seat market is expected to grow significantly.
Download Detail Report With Complete TOC at http://www.marketresearchreports.biz/sample/sample/224893
Many domestic brands and a large number of brands from Europe, USA, Japan and S. Korea are distributed in China's child safety seat market, showing relatively low concentration and keen competition. Home-made brands prevail by low price while the imported ones are superior in quality. The sales statistics of child safety seat from a Taobao show that homemade LUTULE and Ganen with the price advantage are the two best-selling brands, followed by imported KIDDY, CONCORD and Britax, respectively, whose child safety seats are all priced above RMB2,000.
In China, most cars have been equipped with standard child seat interfaces, in which ISO FIX enjoys the most popularity, while LATCH interface is adopted by Chevrolet, Hyundai and some other automakers.
Related Reports
Global And China Automotive Safety System Industry Report, 2013-2014
View Full Report at http://www.marketresearchreports.biz/analysis/222982
The global automotive safety system market size hit approximately USD24.3 billion in 2013, up 6.3% from 2012; the size is expected to grow 6.8% to USD26 billion in 2014. The main driver of market growth lies in the increase in automobile output and active safety system shipment. The global market will slow down with growth rate being merely 4.1% in 2015 because of slackening growth of Chinese automobile market (the world's largest) and falling ASP of active safety system.
Download Detail Report With Complete TOC at http://www.marketresearchreports.biz/sample/sample/222982
In the field of automotive safety system, active safety system witnesses the highest growth, and is projected to value USD2.8 billion in 2016. Currently, automotive active safety system can be divided into three categories: radar-based system, CIS (CMOS Image Sensor)-based system and infrared sensing-based system. Radar is the most striking field. The core application of radar is adaptive cruise control (ACC) represented by the mainstream 24GHz and 79GHz millimeter-wave radar.
China Food Safety Testing Industry, 2014-2018
View Full Report at http://www.marketresearchreports.biz/analysis/198384
In recent years, a number of food safety incidents have happened in China, triggering high attention from the masses, which offer development opportunities for food safety testing industry. Testing industry is closely bound up with peoples living, which not only can ensure safety of the basic necessities for life, but also push testing industry to generate new products, playing a vital role in the sound development of society. Thus it can be said that testing industry is an inevitable outcome of social development.
Download Detail Report With Complete TOC at http://www.marketresearchreports.biz/sample/sample/198384
In 2013 the market scale of food safety testing in China generated CNY 4.5 billion, up 12.2% compared with CNY 4.01 billion in 2012. With the gradual presentation of atmosphere and water and soil pollution control solutions, food safety will become the hot issue concerning the living quality of common people. At present, China Food and Drug Administration (CFDA) is revising Food Safety Law, and National Health and Family Planning Commission of PRC is also formulating food safety standards. After ministries and commissions make clear decisions on three adjustment schemes (refer to stipulations on major responsibilities, internal organizations and size of personnel force), supervisions on food safety will be increased and enhanced.
About Us
Marketresearchreports.biz is the most comprehensive collection of market research reports. Marketresearchreports.biz services are especially designed to save time and money of our clients. We are a one stop solution for all your research needs, our main offerings are syndicated research reports, custom research, subscription access and consulting services. We serve all sizes and types of companies spanning across various industries.
Browse Blog at http://globalchinaindustry2014.blogspot.com/