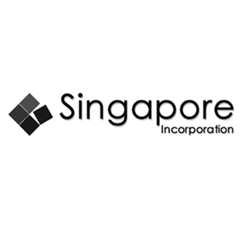 Our new guide tool will prove very beneficial for entrepreneurs who want to have a presence in Singapore and incorporate a company here
Singapore (PRWEB) September 26, 2014
With an increasing number of foreign entrepreneurs establishing their Asia-Pacific base in Singapore, the city-state's foremost company incorporation and immigration consultancy portal, Singapore-incorporation.net (SIN), has come out with a comprehensive guide on how to register a Singapore company.
The starting segments of the guide list the procedures of choosing the correct business structure, business name and business activities for the to-be-incorporated Singapore company. Also important is to book the appropriate web domain name and web extension for the company's website depending on its target market region.
Later, the guide details the process of obtaining the applicable licenses and permits for the company including customs, trademark, patents, and permission to collect the goods and services tax.
The guide, then explains the key requirements to register a company in Singapore which include at least one shareholder, one "ordinarily resident" director, one company secretary, a Singapore physical address, and an initial paid-up capital of at least S$1.
According to the Singapore Companies Act, if the number of shareholders is 20 or less, with no corporation holding any beneficial interest in the company's shares, it is known as an exempt private company (EPC). If the shareholders are more than 20 but less than 50, it is just a company (private limited or Pte Ltd). If the number of shareholders exceeds 50, it becomes a public company.
A separate section in SIN's guide deals with taxation and gives an overview of Singapore corporate tax rates, rebates, subsidies and efficient corporate tax saving strategies.
With respect to funding, the guide give pointers on the various funding options available to newly-incorporated Singapore companies. For instances the micro-loan programme, loan insurance scheme and local enterprise finance scheme offered by Spring Singapore, which is the governmental agency dedicated to promote country's economic growth.
Also, explained are the several statutory compliance requirements mandatory for all companies in Singapore. These include filing of annual returns and taxes, payroll management, holding the annual general meeting, accounting and bookkeeping.
"Singapore is known the world over for its attractive corporate tax framework, pro-business government policies, robust IP protection, excellent connectivity, strategic geographical location, comprehensive trade agreements network, and ease of doing business environment. We are confident that our new guide tool will prove very beneficial for entrepreneurs who want to have a presence in Singapore and incorporate a company here," concluded Ms. Christine Lim, manager at Singapore-incorporation.net.
To view the full guide, please go to http://www.singapore-incorporation.net/guides/singapore-company-registration-guide/learn-how-to-incorporate-a-company-in-singapore/
ABOUT SINGAPORE-INCORPORATION.NET
Singapore Incorporation Online provides corporate services including the registration of companies and businesses in Singapore, compliance and tax advisory services and immigration services including application for work visas and other business related visas. Singapore Incorporation Online is a full-service corporate service provider company providing a full range of corporate, compliance, tax and immigration support services.
Phone: +65 6305 2414
Fax: +65 6305 2415
Email: info(at)singapore-incorporation(dot)net
Website: http://www.singapore-incorporation.net