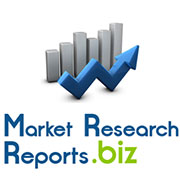 Latest Publication On Global And China Piano Industry Report, 2014-2017
Albany, NY (PRWEB) September 27, 2014
Global piano industry, which originated from Europe in the 18th century, has begun to shift to China since the late 1990s. At present, China has been the world's largest piano producer, with the output for 2013 hitting 376,000 units, making up 79.6% of the global total.
View Full Report at http://www.marketresearchreports.biz/analysis/224895
Meanwhile, the piano demand in China has been growing, with the year 2013's ownership of pianos per 100 urban households approaching 3.0 units. It is projected that this figure will rise to 3.25 units by 2015 and 4.0 units by 2020.
Driven by a boom in both output and sales volume, China's pianos showed a steady growth in imports, with a CAGR of 29.3% during 2008-2013. In Jan.-Jul.2014, China imported a total of 75,000 pianos, up 15.4% from a year earlier.
In view of a certain gap in piano ownership between China and developed countries (20-30 pianos per 100 households) and the resultant great potential for growth, some well-known foreign manufacturers such as Yamaha and Steinway have sped up their layout in China.
Download Detail Report With Complete TOC at http://www.marketresearchreports.biz/sample/sample/224895
Yamaha entered the Chinese market in 2002 and has so far established 6 subsidiaries in China, including a piano manufacturer -- Hangzhou Yamaha Musical Instruments that produced 67,000 pianos in 2013.
Steinway, which ventured into the Chinese market in 2013, mainly operates the following brands: Steinway, Boston, Essex, and Lang Lang. In 2013, the company's piano revenue reached USD220 million, up 3.6% year on year, including revenue of USD15.6 million from China, an increase of 21.3% compared with the previous year.
Browse All Published Reports By Research in China at http://www.marketresearchreports.biz/publisher/67
In addition, the Chinese piano manufacturers are stepping up the layout of piano business, including Pearl River Piano and Hailun Piano, etc.
Pearl River Piano: as China's largest piano manufacturer, Pearl River Piano produced 139,000 pianos in 2013. In September 2014, the company made a proposed investment of RMB98 million (98%) to establish "Guangzhou Zhuguang Media Co., Ltd." with Guangzhou Duoping Culture Industry Investment Co., Ltd. (2%), in an attempt to further improve the three major business pattern—piano, music education, and culture media.
Hailun Piano: In June 2013, a 17,500 units/a piano expansion project was formally put into operation, which raised the company's total piano capacity to 42,500 units per year. In 2014, the company has been constructing Piano Manufacturing Technology Center and a 45,000 units/a piano movement manufacturing project, which are scheduled to go into operation in October 2014 and October 2016, respectively.
Related Repots
China Jewelry Industry Report, 2013-2016
View Full Report at http://www.marketresearchreports.biz/analysis/206857
In recent years, jewelry consumption has kept increasing with the people's improved affordability and consumption level. In 2013, the global jewelry sales achieved USD184 billion, representing a year-on-year jump of 26.03% , accounting for 57.86% of the global luxury goods sales. Mainland China is a major jewelry consumer in the world. In 2013, the jewelry sales in Chinese Mainland approximated USD75.8 billion (USD1= RMB6.2), equivalent to 41.2 % of the global consumption.
Download Detail Report With Complete TOC at http://www.marketresearchreports.biz/sample/sample/206857
In Mainland China, the gold jewelry consumption accounts for about 50% of the total jewelry consumption. In 2013, two gold price slumps triggered spending spree; as a result, Mainland China's gold jewelry sales volume increased significantly by 42.5% to 717 tons in 2013. In addition to meeting local demand, Mainland China also exports considerable jewelry. In 2013, it exported the jewelry with total value of USD49.06 billion, up 10.5% year on year. Hong Kong is a major destination, importing the jewelry worth USD41.97 billion (up 7.44% year on year) from Mainland China in 2013, and accounting for 86% of Mainland China's total export value.
Retail Market Of Home Appliances, Electronics And Digital Media In Poland 2014 Market Analysis And Development Forecasts For 2014-2019
View Full Report at http://www.marketresearchreports.biz/analysis/209061
This report is a valuable reference tool for professionals engaged in the manufacture, distribution and sale of large home appliances, small home appliances, digital media and photography, and computers and telephones on the Polish retail market. Clients use it when launching a new business on the market, estimating the growth potential of the market or a particular segment, determining market saturation prior to selecting a new business location or assessing the competitive environment in this Polish retail market.
Download Detail Report at http://www.marketresearchreports.biz/sample/sample/209061
Retail market of home appliances, electronics and digital media in Poland 2014, Market analysis and development forecasts for 2014-2016 is an important report for retail sales professionals, marketing managers and staff members at work within the industry, as well as retail support product and service providers and retail companies considering entering the Polish market or seeking to expand current operations. Past users also include financial services institutions, researchers, consultants and analysts focused on this retail sector, as well as government and industry and commerce organizations interested in the potential earnings in this sector.
About Us
Marketresearchreports.biz is the most comprehensive collection of market research reports. Marketresearchreports.biz services are especially designed to save time and money of our clients. We are a one stop solution for all your research needs, our main offerings are syndicated research reports, custom research, subscription access and consulting services. We serve all sizes and types of companies spanning across various industries.
Browse Blog at http://businessmonitorinternational.wordpress.com/