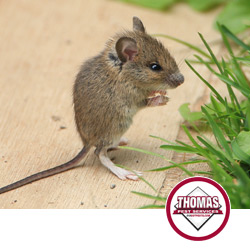 Rodents, cockroaches, ladybugs, cluster flies and spiders are just some of the pests that begin seeking shelter from harsh winter weather.
Albany, NY (PRWEB) September 30, 2014
Most people have a favorite season of the year but it seems that almost everyone enjoys the fall. It is the time of the year for picking apples, enjoying beautiful fall foliage and harvesting of crops. Temperatures become more pleasant and perfect for outdoor bonfires and hayrides. However, dropping temperatures also trigger a need for many pests to begin searching for a place of refuge from the long, cold winter months.
Rodents, cockroaches, ladybugs, cluster flies and spiders are just some of the pests that begin seeking shelter from harsh winter weather. As outdoor temperatures begin cooling down, warm homes become very enticing to pests. While some insects like the Monarch butterfly will migrate to warmer climates, others will seek shelter in the comfort of your home and hibernate for the winter.
These unwanted, uninvited pests not only come in to escape cold temperatures, they also bring with them the risks of physical damage to property as well as spreading of diseases. Rodents, for example, are carriers of diseases like Salmonella and Hantavirus. They also pose a risk to the physical structure of the home by gnawing through walls and chewing into wiring, posing a risk of house fires. Cockroaches not only spread disease, they trigger asthma attacks. Some spiders like the Brown Recluse will bite if threatened and cause very threatening sores. Ladybugs and cluster flies aren't as serious of carriers of disease but are extreme nuisances and very hard to control.
The logical answer to these fall pests is to stop or prevent the invasion from happening. There are several things one can do to pest proof your home during this time of year. Following these 6 tips will do much in preventing these uninvited pests from invading your home.
1. Remove all sources of food and water by storing food in sealed containers and removing water supplies by removing standing water inside or outside of the home and repairing any leaking pipes.
2. Place screens over all vents and chimney openings.
3. Install fresh door sweeps on exterior doors and repair any damaged screens.
4. Seal all cracks around windows, doors and utility entrances.
5. Trim tree branches and shrubbery away from the roof and outside walls of the home.
6. Keep firewood stored a good distance away from the house.
While these preventive steps will be very helpful, don't hesitate to contact your local, licensed pest professionals, the moment you discern a problem with fall pests. It's always best to get to the root of the problem before you find a full blown infestation in your home.
Thomas Pest Services is a leading pest control company in the Albany area that can provide safe and effective pest control services to eliminate the pests you have now and prevent future infestations. For more information on fall pest control as well as year round services, visit http://www.518gotpests.com.