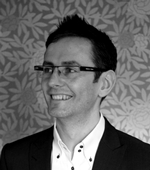 Referrals are a measurable way of seeing that our simple strategy of doing great work for ultimate customer satisfaction makes good commercial sense too.
Manchester (PRWEB UK) 29 September 2014
SkinViva has grown rapidly over the last 6 years and credits the power of recommendations and referrals as one of the great secrets to its success; since many patients pleased with the results of their skin treatments have been happy to direct friends and family to SkinViva's team of doctors.
Even so, it is remarkable to hear of a family where 3 generations have come to be treated by the Company's founder in the space of a few short weeks in testament to the results achieved.
When Mum Tracy had anti-ageing injections as a 40th birthday treat, she had no idea that she would inspire her daughter and then her own mother to have treatments too. Their unusual story has now been shared in 3 separate blogs on SkinViva's website.
Part 1 of the story gives Tracy's perspective on her treatment with Dr Tim Pearce. As Tracy said:
"Tim was very honest with me re my expectations and results and as I felt so safe I went ahead and had my very first treatment. Tim was amazing and immediately made me feel at ease."
After treatment commenting:
"I was delighted, even decided to have some filler at that appointment, had my nose to mouth lines done and the difference was instant. Wow I could not believe what a huge change such a small amount of filler could do…"
"The whole experience has been so amazing, and making me feel so much happier in myself, from booking the appointment with the helpful ladies in the SkinViva office – right through to my actual appointment, the whole thing is just so easy and fuss free. So much so that my daughter who is 26 decided she wanted to see Dr Tim too…"
Daughter Aimee opted for lip enhancement fillers with Dr Tim Pearce's trademark natural and subtle touch, which Mum Tracy approved of, saying:
"So Aimee now has the most perfect lips that don't look too big. Still with volume and profile, but she still looks like Aimee."
Part 3 of the blog describes how Tracy and Aimee's experiences inspired Tracy's Mum (Aimee's Grandmother) to have an appointment too.
Tim decided as my mum had never had any treatment that she would benefit from a "VivaLift". Something Aimee and I had seen leaflets on in the clinic, basically this could be seen as a liquid facelift. Non-invasive, no downtime and a lot less bruising etc. Each treatment is bespoke as it's made especially for you."
"Wow… her whole face looked fresh, lifted and just not tired. So vibrant, we were all totally gobsmacked."
Dr Tim Pearce MBChB BSc (hons) MRCGP has welcomed the opportunity to share the three ladies' experience on the website:
"The 3-generation story illustrates how treatments at SkinViva are customised to suit the individual. All three ladies had very different treatments befitting to their age and skin requirements and we really appreciate them taking the time to share their experiences. The 3-part story has been shared on our website to help other patients to understand the very individual nature of treatments carried out."
As Clinical Director, Dr Tim Pearce coaches all the company's aesthetic doctors in techniques that result in a good natural looking outcome that is flattering for the patient. Ensuring that each and every one leaves looking better but never 'overdone' has resulted in a reliable stream of recommendations that have enabled the company to expand over its 6 year history.
Dr Pearce goes on to explain:
"We are determined that all our patients leave the clinic looking better – younger, fresher and more beautiful versions of themselves. This means selecting the right treatment for each individual and for some patients we do in fact recommend alternatives that we feel might give a better result. This personal pride in our work has enabled us to build a reputation that we are very proud of. Referrals are a measurable way of seeing that our simple strategy of doing great work for ultimate customer satisfaction makes good commercial sense too."
"Offering a free consultation allows anybody interested in skin treatments to receive expert advice that is tailored to their needs and requirements. There is no obligation at all to proceed unless both sides are completely comfortable with the treatment plan."
SkinViva is based in Manchester with their own flagship clinic in the Castlefield area and have an extensive network of over 80 additional skin treatment clinic locations over the North West of England, including Cheshire, Lancashire and Derbyshire.
All professional skin treatments are carried out by qualified UK-registered doctors. The team is led by fully qualified doctor and Clinical Director, Dr Tim Pearce MB ChB BSc (Hons) MRCGP, who also established a skin treatments training school, SkinViva Training, in 2013, in order to teach best practice skills and techniques to other medical professionals wishing to develop high standards of cosmetic injection skills and knowledge.