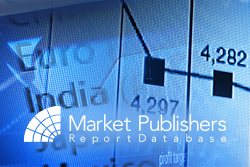 London, UK (PRWEB) September 26, 2014
The advent of high definition (HD) technology has changed the surgical camera system market considerably. Owing to their improved characteristics allowing for more accurate and clearer videos and images, HD capable camera systems have taken the place of standard definition camera systems at many facilities. This is extremely valuable for minimally invasive surgeries (MIS) in which the surgical camera system is the only means between the area on which the operation is being performed and the surgeon.
The key driver of the market's growth is the increased application of minimally invasive surgical operations, which keeps on creating demand for surgical cameras; over 2 million laparoscopic surgeries are carried out each year in the United States. MIS surgeries are cost-effective as they allow a hospital to save between USD 2,000 and USD 15,000 per patient owing to the shorter hospital stays, reduced operating time, and, of course, lower rates of infection and complication. The emergence of novel competitors in the video recording and display device marketplace has also altered the dynamics. Arthrex was cable of entering the market and gaining market share due to their three-in-one camera system; the latter eventually decreases the overall price and offers hospitals a convenient system.
New study "Global Markets for Surgical Video Recording Devices and Surgical Displays" worked out by iData Research is now available at MarketPublishers.com.
Report Details:
Title: Global Markets for Surgical Video Recording Devices and Surgical Displays
Published: September, 2014
Pages: 267
Price: US$ 10,995.00
http://marketpublishers.com/report/medical_devices/surgical_equipment/global-markets-4-surgical-video-recording-devices-n-surgical-displays.html
The research report presents a comprehensive analysis of the actual state of the market for surgical video recording devices and surgical displays worldwide, besides focusing on the European region, and also in the U.S. and Japan. It provides granular market segmentation, including in-depth analyses of surgical camera systems, digital image capture and recording devices, and surgical displays and PACS monitors on a global scale and across the key geographies covered. The study discloses insightful information on average selling prices, percentage of units sold, market value, and forecasts to 2020. It reviews the opportunities and potential threats in the marketplace, identifies the dominant trends and technologies that are poised to affect the future development of each market segment, and gives an unprejudiced assessment of market drivers and limiters. Furthermore, a detailed competitive landscape examination in tandem with a discussion of the top-notch players and their success strategies in different markets and segments can be found in the report as well.
Report Scope:

In-depth review of video recording and display device marketplace.
Granular assessment of the U.S. surgical camera system market.
Analysis of the European surgical camera system market.
Detailed examination of Japan's HD endoscopic surgical camera sector.
Exhaustive discussion of the U.S. digital image capture and recording device marketplace.
Insights into Europe's image capture and recording device sector.
Review of the Japanese market for digital image capture and recording devices.
A keen look at the U.S. surgical display and PACS monitor markets.
Comprehensive evaluation of the European surgical display sector.
Deep analysis of the surgical display market in Europe.
More new studies by the publisher can be found at iData Research page.