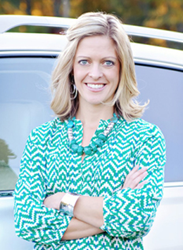 Military consultants are leading the way in markets all over the globe.
(PRWEB) September 30, 2014
Military entrepreneur and blogger, Jen Griswold, recently attended Rodan + Fields 5th Annual Convention in Atlanta, GA earlier this month to celebrate the launch of a new proprietary anti-aging product and for a special meeting for approximately 250 military spouses and veterans.
The special meeting featured a special keynote from Dr. Katie Rodan's father, Judge Harry Pregerson, who recounted his days as a Marine who was wounded in Okinawa in the same location where from which several of the attendees have traveled. Griswold thanked the group for forging the way for a new generation of military spouses and encouraged everyone to continue spreading the word for how well military life and entrepreneurism complement each other.
"The main message throughout the entire meeting came from Mr. Pregerson explaining that if there is one way we can solve the world's problems, it is through the power of women," says small business owner Jen Griswold.
Griswold recaps the convention on her blog, which features career tips specific to entrepreneurship.
"I love the commitment Rodan + Fields has made to truly support military spouses and veterans in their quest to build successful businesses. We have just begun to get a peek in to the awesome potential of this widely untapped resource," says Griswold. "As the company expands globally in the coming years, I think you will see our military consultants leading the way in markets all over the globe."
About Jen Griswold:
Jennifer Griswold is self-proclaimed "milpreneur" dedicated to sparking the entrepreneurial spirit among other military spouses. A former Air Force officer and current military wife, Jen knows maintaining a career when moving constantly can be tough. Jen has made it her mission to provide military spouses with the resources and education to achieve success. For more information please visit http://jengriswold.com