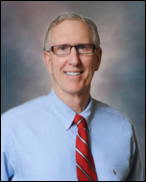 Treasure Coast, FL (PRWEB) September 26, 2014
Periodontist in the Treasure Coast, FL area, Dr. Robert Follweiler, encourages residents to take control of their oral health this September as they embark on Self-Improvement Month. The LANAP protocol, a minimally invasive laser gum disease treatment, eliminates bleeding gums, prevents tooth loss, and improves overall health with little or no distress for the patient.
Gum disease can begin quietly but eventually cause tenderness and swelling throughout the gum tissue. Many people even experience bleeding gums during brushing or flossing. Without proper intervention, periodontitis erodes away critical gum and bone tissue, exposing the roots of teeth and leaving them susceptible to being lost because they no longer have the support needed for full stability. Traditional gum surgery can also lead to further gum tissue loss as some healthy tissue is generally removed when diseased portions are cut out. This again can make tooth loss more likely down the road. These problems are many of the reasons that this leading periodontist on Treasure Coast of FL has adopted the use of LANAP® laser gum treatment.
Sometimes adult teeth are lost due to trauma or other issues. No matter the reason for the tooth loss, implants or bridges may not be possible if gum disease is present. The gums and bone must be healthy and provide support for those prostheses, just as for the natural teeth. This once again highlights the importance of effective gum disease treatment. People who have been afraid of the painful, lengthy process involved in traditional gum surgeries will welcome Dr. Follweiler's use of laser gum surgery. There are no cuts, no stitches, and almost no pain. The entire surgery can be completed in far less time that scalpel surgeries and recovery is also faster. LANAP laser therapy creates a strong foundation in the mouth as it helps restore the health of gum tissue, promotes the re-growth of bone and eliminates inflammation.
People who are seeking a periodontist on the Treasure Coast of FL due to concerns of gum disease are invited to contact Dr. Robert Follweiler. Dr. Follweiler and his team want to help everyone in the area make Self-Improvement Month 2014 the start of something wonderful.
About the Doctor
Dr. Robert Follweiler is a periodontist offering personalized dental care for patients in Stuart, FL for 30 years. Dr. Follweiler graduated with honors from North Carolina State University. He graduated second in his class at Temple University Dental School in Philadelphia and was inducted into the OKU honors fraternity. Dr. Follweiler is part of one percent of dental professionals providing the LANAP® FDA cleared laser procedure for gum disease and periodontal treatment. To learn more about Dr. Follweiler and his dental services, visit his website at http://www.follweilerperio.com and call 772-919-7093.