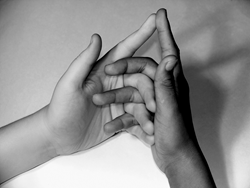 Infusionsoft church marketing systems help churches connect with their members using 21st century technology.
(PRWEB) September 26, 2014
GetUSales, a leader in Infusionsoft Done-For-You campaigns, has just released a blog that explains why Infusionsoft church marketing systems are better for churches than traditional marketing systems. The blog, titled "Church Marketing Systems: The Devil's in the Details," can be seen here.
How does the Infusionsoft church marketing system work?
The Infusionsoft church marketing system sends out pre-timed, pre-written emails to churchgoers, keeping them abreast of church events, sermon topics, and more. This system is full of pre-written content that can be tailored to any church's particular mission or philosophy.
Why are Infusionsoft church marketing systems better than traditional marketing systems?
Traditional church marketing systems miss the mark in many ways, either by being too inefficient, too old-fashioned, or too irrelevant for today's modern churchgoers.
Many times, using traditional methods of marketing, such as postcards, newspaper ads, or hand-written emails, actually hurts a church because they take up more time (and more money) than they are worth. They simply don't provide the ROI they need to be considered effective.
Infusionsoft church marketing:

Is less expensive than billboards, newspaper ads, and postcards
Provides significant time savings compared to hand-writing and sending out emails for every event. Imagine the great works your church could do with all that extra time!
Can be targeted to specific groups within your congregation: seniors, singles, youth, couples, etc.
Can be attached to Infusionsoft's e-commerce systems so you can sell tickets to events or other church merchandise straight from links in the emails
Provides tangible ROI by allowing you to see how many times actions are taken straight from the emails (tickets or merchandise purchased, signups for events, donations given).
Allows you to peek into contacts' behavior within the campaigns so you can see what your congregation is truly interested in. This information is invaluable when planning future events and for sermon topics.
GetUSales offers ready-made Infusionsoft church marketing systems
GetUSales now offers ready-made Infusionsoft church marketing systems. These systems contain all the content churches need to connect with their members in a variety of different email marketing campaigns. For more information, call GetUSales at 855-834-4850 or visit http://www.churchmarketingsystems.com.