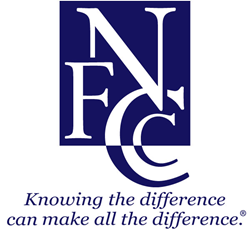 This year's conference will bring together more than 250 agency executives, financial counselors and practitioners, national leaders and stakeholders from around the country.
Washington, DC (PRWEB) September 26, 2014
As Americans continue to rebuild their financial lives and re-enter the world of credit, the National Foundation for Credit Counseling (NFCC®) is hosting its 49th Annual Leaders Conference in Seattle September 28-October 1. Attendees will hear from industry leaders addressing the many pressing issues confronting consumers on topics relevant to the sector including cybersecurity, retirement, student loans, housing and compliance, the state of the financial services industry, and the new face of poverty.
This year's conference will bring together more than 250 agency executives, financial counselors and practitioners, national leaders and stakeholders from around the country. Featured speakers in Seattle include the following experts:

Susan C. Keating, NFCC President & CEO, delivering the 2014 State of the Credit Counseling and Financial Education address and leading a CEO Member Roundtable;
Richard Levick, Chairman and CEO of LEVICK, enlightening the audience on what The New Face of Poverty actually looks like;
Ron Faris, President and Chief Executive Officer, Ocwen, sharing his views on the current status of the housing sector;
Michael Kaiser, Executive Director, National Cyber Security Alliance, providing his thoughts on how to protect consumers and businesses from cybersecurity threats;
Angela C. Lyons, Ph.D., Associate Professor, Department of Agricultural and Consumer Economics, University of Illinois, providing her views on the changing and ever-evolving delivery models of financial capability;
D. Wayne Robinson, President and Chief Executive Officer, Student Veterans of America delivering remarks on how military life can affect financial stability and why financial education is important to service members. and
Vicki Shipley, Senior Advisor, National Council of Higher Education Resources, bringing her perspective on major policy issues around student loans and the challenges that counselors face when counseling borrowers.
In addition to the CEO Roundtable, an Executive Roundtable covering the State of the Financial Services Industry will feature discussion led by Debbie Bianucci, BAI President and CEO; Phyllis J. Campbell, Chairman, Pacific Northwest, JPMorgan Chase & Co; Michael Kinane, Senior Vice President, Mortgage and Consumer Lending Products, TD Bank and Bob Landers, Area Executive, North Pacific Area, Bank of America.
Workshops and panel discussions include the following:
Reinventing Retirement with Catherine Allen, Founder, Chairman and CEO of The Santa Fee Group and NFCC Board Chair, Hara Estroff Marano, Editor-at-Large, Psychology Today and Alan Webber, Founding Editor, Fast Company;
The New Face of Poverty with panelists including Melissa Boteach, Half in Ten and Poverty and Prosperity Program, The Center for American Progress, Katrina Gilbert, featured in the HBO Documentary Film "Paycheck to Paycheck: The Life and Times of Katrina Gilbert," and Dawn Lockhart, president and CEO of Family Foundations;
Housing Compliance and Best Practices presented by Wilfredo Corps, Director of Government Services, CBIZ MHM, LLC, and
Washington State Legislative Stakeholder Meeting with NFCC member agencies sharing their efforts to seek improvements to the Washington State debt adjuster law.
The NFCC is thankful to the many sponsors who have generously supported the 2014 Annual Leaders Conference: Bank of America, Capital One, Chase and Citi at the Diamond level; Ocwen and Wells Fargo as Gold Sponsors; and Synchrony Financial and VISA as Silver Sponsors.
Members of the media interested in attending the conference should contact Gail Cunningham at (940) 500-4100 (direct), or (240) 672-2700 (cell), or via email at gcunningham@nfcc.org to obtain credentials and a conference program. Note: Some sessions are for NFCC Members only.
-30-
The National Foundation for Credit Counseling (NFCC), founded in 1951, is the nation's largest and longest serving national nonprofit financial counseling organization. The NFCC's mission is to promote the national agenda for financially responsible behavior, and build capacity for its members to deliver the highest-quality financial education and counseling services. NFCC members annually help millions of consumers through more than 600 community-based offices nationwide. For free and affordable confidential advice through a reputable NFCC member, call (800) 388-2227, (en Español (800) 682-9832) or visit http://www.nfcc.org. Visit us on Facebook: http://www.facebook.com/NFCCDebtAdvice, on Twitter: twitter.com/NFCCDebtAdvice, on YouTube: http://www.YouTube.com/NFCC09 and our blog: http://financialeducation.nfcc.org/.