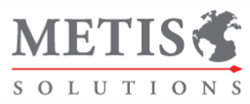 This acknowledgment is a testament to our culture of service while supporting the Defense community. We will continue to grow METIS and provide critical support to the U.S. government agencies that provide U.S. national security. - Michael G. Waltz
Alexandria, VA (PRWEB) September 28, 2014
METIS Solutions, LLC announced today it has made the 2014 Inc. 500/5000 list. This list recognizes the fastest growing companies of all kinds in the United States over a three year period. METIS was ranked as the 201st Fastest Growing Company in the U.S. Furthermore, METIS ranked #12 in the Top Government Services Companies, #12 in the Washington, DC Metro Area, and #12 in the Top Virginia Companies.
METIS Solutions, LLC has come a long way since The Honorable Mary Beth Long founded the company in 2010. With a three year growth rate of 2,171%, METIS has hired more than 40 employees (by the end of 2013) and over 50 more since. "As a small business dealing with sequestration and shrinking budgets, this accomplishment is truly remarkable and directly due to the hard work from all of METIS' partners in industry as well as current and past METIS employees," Ms. Long remarked.
Michael G. Waltz, METIS President, said, "This acknowledgment is a testament to our culture of service while supporting the Defense community. We will continue to grow METIS and provide critical support to the U.S. government agencies that provide U.S. national security."
METIS Solutions, LLC, is a small business based in Alexandria, VA with offices in Tampa, FL; Abu Dhabi, UAE; and Kabul, Afghanistan. METIS provides intelligence and operations support, policy and strategy, program management, training, and international business solutions in the defense and security fields for government and private sector clients. Visit http://www.metisolutions.com, follow METIS on Twitter at @metisllc, and like and follow METIS on Facebook and LinkedIn at Metis Solutions, LLC.