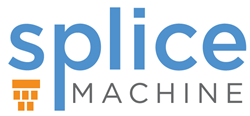 San Francisco, CA (PRWEB) September 29, 2014
Splice Machine, provider of the only Hadoop RDBMS, today announced that it will exhibit at booth 2233 during Oracle OpenWorld, Oracle's annual business and technology conference. Splice Machine's booth is right across from Oracle's Big Data Showcase booth. The event is being held at the Moscone Center in San Francisco on September 28- October 2nd, 2014, and is expected to draw more than 60,000 attendees.
At the conference, Splice Machine will share how it has helped companies scale out applications that have had difficulty maintaining performance as data grows. With ACID transactions and ANSI SQL support, the Splice Machine Hadoop RDBMS has proven effective as an alternative for traditional RDMBS workloads that need affordable scale out.
"With applications requiring larger and larger data volumes, companies are looking for ways to improve performance without scaling up on expensive hardware or rewriting massive amounts of code – but they also want to leverage their existing investments in SQL tools and resources," said Monte Zweben, co-founder and CEO of Splice Machine. "Our database can act as a gateway for those looking to transition workloads to a Hadoop-based platform, without losing the features and functionality they already rely on."
Splice Machine will also offer Oracle OpenWorld attendees a chance to win $1,000 by posting photos to Twitter of themselves in a Splice Machine T-shirt at Oracle OpenWorld. These cool ACID-themed t-shirts can be picked up at booth 2233 during Exhibition Hall hours. Photo submissions must include the hashtag #oow14 and the Splice Machine Twitter handle, @splicemachine, to count as entries in the contest. Attendees can enter up to once per day to increase their odds of winning.
For more information about Splice Machine, please visit http://www.splicemachine.com.
About Splice Machine
Splice Machine's Hadoop RDBMS is designed to scale real-time applications using commodity hardware without application rewrites. The Splice Machine database is a modern, scale-out alternative to traditional RDBMSs, such as Oracle®, MySQL™, IBM DB2® and Microsoft SQL Server®, that can deliver over a 10x improvement in price/performance. As a full-featured Hadoop RDBMS with ACID transactions, the Splice Machine database helps customers power real-time applications and operational analytics, especially as they approach Big Data scale.
©2014 Splice Machine, Inc. All rights reserved. Splice Machine and the Splice Machine logo are trademarks or registered trademarks of Splice Machine, Inc.; all other logos and trademarks mentioned are the property of their respective owners.
About Oracle OpenWorld:
Oracle OpenWorld San Francisco is the most important business & technology conference of the year for Oracle customers, prospective customers and partners. This educational conference is dedicated to helping businesses optimize existing systems and understand upcoming industry trends and breakthroughs driven by technology. Oracle OpenWorld offers more than 2,500 educational sessions, hundreds of demos and hands-on labs, and exhibitions from more than 400 partners and customers from around the world showcasing applications, middleware, database, server and storage systems, industries, management, cloud and infrastructure solutions -- all engineered for innovation. Oracle OpenWorld 2014 is being held September 28 through October 2 at the Moscone Center in San Francisco.