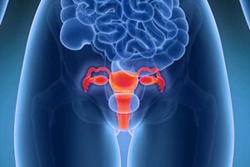 To learn more about filing a power morcellator lawsuit contact the Oliver Law Group P.C. for your free case review by calling toll free 800-939-7878 today or visit www.legalactionnow.com.
Chicago IL (PRWEB) September 29, 2014
Power Morcellator Lawsuit News: The UPMC hospital network has suspended hysterectomies and other uterine surgeries that involve the use of a power morcellator, amid concerns that the devices may promote the spread of cancer, The Oliver Law Group P.C. reports. According to the Pittsburgh Business Times, a spokesperson for the hospital network said the move was an "appropriate and prudent course of action" as it awaits further guidance on the issue of uterine morcellation from federal health regulators. UPMC's announcement came just days after Highmark, Inc., Pennsylvania's largest Blue Cross Blue Shield insurer, said that it would no longer cover uterine morcellation. "Clearly, the evidence is against the procedure," a Highmark spokesperson told the Business Times.
(bizjournals.com/pittsburgh/news/2014/08/01/upmc-drops-controversial-surgical-procedure.html?page=all, Pittsburgh Business Times, August 1, 2014)
Power morcellators were introduced in the 1990s, and are now manufactured by a number of manufacturers, including Johnson & Johnson's Ethicon Inc. unit, Richard Wolf Medical Instrumentation Company, LiNa Medical and Blue Endo. The devices cut uterine tissue into smaller pieces or fragments so that it can be removed through a small incision in the abdomen. In April, the U.S. Food & Drug Administration (FDA) issued an alert asking doctors to avoid using power morcellators in gynecological surgeries due to the risk that they may spread undetected uterine cancer cells into a patient's peritoneal cavity. Once this occurs, the likelihood of a women's long-term survival is greatly diminished. The FDA noted that 1 in 350 women undergoing a hysterectomy have undiagnosed uterine sarcoma present in the uterus at the time of the surgery.
(fda.gov/Safety/MedWatch/SafetyInformation/SafetyAlertsforHumanMedicalProducts/ucm393809.htm, FDA, April 2014)
The FDA is now considering ways to reduce the cancer risk associated with uterine morcellation. The agency convened a meeting of outside advisors in July as part of its safety review. During the meeting, a number of cancer patients, as well as the survivors of women who died of cancer, urged the FDA to ban such procedures.
(southcoasttoday.com/apps/pbcs.dll/article?AID=/20140717/LIFE/407170375/-1/LIFE01, Chicago Tribune, July 17, 2014)
Shortly after the FDA meeting, Johnson & Johnson announced that its Ethicon, Inc. subsidiary was recalling three power morcellators. According to the Pittsburgh Business Times, the company had already suspended sales of the devices in April, and indicated that it was now issuing the power morcellator recall because of safety concerns.
The Oliver Law Group is offering free power morcellator lawsuit evaluations to women whose uterine cancer was allegedly spread by one of these devices. Free legal evaluations are also being offered to families of w women who died of cancers that were allegedly spread by a power morcellator. To learn more about filing a morcellator lawsuit, please contact our office by calling 800-939-7878 today.
About The Oliver Law Group P.C. And Filing A Power Morcellator Lawsuit
Oliver Law Group P.C. is a different kind of law firm. One that focuses on the needs of the injured first. A compassionate law firm dedicated to fighting for the rights of victims and their families, and doing everything necessary to ensure those rights.
The experience of a large firm. The 1-on-1 dedication of a small firm. A reputation built on trust.
Experience. Dedication. Trust. Oliver Law Group P.C.
If you would like to learn more about filing a power morcellator lawsuit, turn to the law firm with the Experience, Dedication, and Trust you deserve. Contact the Oliver Law Group P.C. for your free case review by calling toll free 800-939-7878 today or visit http://www.legalactionnow.com.