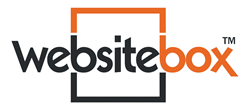 Search is the number-one traffic driver to real-estate websites – more important than social media.
Toronto, Ontario (PRWEB) October 23, 2014
There's sales-lead gold in website search-engine optimization, but most real estate agents have no effective way to mine it.
That was the most telling discovery from a recent survey that asked 342 North American real-estate agents and brokers if -- and how -- they used search engine optimization, also called SEO, to uncover sales prospects.
The survey was conducted in August by WebsiteBox, the technology firm that offers do-it-all real estate websites for a $99 one-time fee.
"We already know that search is the number-one traffic driver to real-estate websites – and that search is way more important than social media," said Peyman Aleagha, WebsiteBox CEO. "So, if 90 percent of prospective home buyers search online, and three-quarters of those buyers never click past the first page of search results, then it's crucial to make sure your website shows up at the top of those results."
Big Three: Keywords, Coding and Content
Survey respondents – who were all WebsiteBox customers and real estate professionals – indicated they have a basic understanding of what SEO means: encouraging search engines like Google and Bing to direct interested property buyers to their business websites and sales listings. In fact, 83 percent said they believed SEO to be the most important source of online sales-lead generation.
The WebsiteBox survey results suggested that most realtors are making an effort to comply with best SEO practices: relevant keywords, compelling content, and sound website coding. More than half of the respondents said they already use keyword research, and 35 percent said they employ website meta-tags and backlinks. A respectable 45 percent said they are blogging and posting content that buyers would find useful.
For all their effort, few respondents (4.9 percent) said they generated referrals through SEO. The problem may be that the agents are using the wrong tools. Indeed, 69 percent of the WebsiteBox survey respondents said the tools they have don't seem to get the SEO job done.
Agents Lack Time, Money, Expertise for SEO
Could it be that they don't have the budget to spend on professional tools for real estate SEO? Currently, the majority of respondents (80 percent) spend less than $500 per year on SEO tools, and 85 percent use SEO tools and tactics less than 10 hours per month.
Aleagha pointed out that 75 percent of survey respondents said they don't know how to create content that encouraged SEO. And few would feel comfortable hiring an SEO expert: 75 percent said they want to manage SEO themselves.
"Let's face it," Aleagha said, "Most real estate agents aren't SEO experts. They don't write code. They don't know how to find viable keywords, and they don't blog. So, they drum up leads the old-school way, and miss out on the gold."
Aleagha said the survey helped WebsiteBox product developers create easy-to-use, low-cost SEO add-on tools that integrate seamlessly with WebsiteBox websites. The company recently introduced an SEO app that offers WebsiteBox users SEO keyword, coding and content help.
WebsiteBox Workbook Teaches Real Estate SEO
Real estate agents who need a quick course on SEO basics -- or even a few new SEO strategies -- can download the free WebsiteBox electronic workbook, Do-it-Yourself SEO for Realtors in 10 Days.
More information about SEO is available by contacting Marketing Manager Chad Bhalla by email at chad.bhalla(AT)websitebox.com, or by phone at 1-866-857-1657 x.1113.
About WebsiteBox
Launched in January 2013 by Internet entrepreneur and real estate marketing expert Peyman Aleagha, WebsiteBox is a Toronto-based startup offering feature-rich, mobile-friendly real estate websites and tools for agents, teams and offices at a one-time, $99 price – the lowest in the market. WebsiteBox is quickly gaining prominence in both the real estate and entrepreneurial markets. Less than six months after launching as a real estate technology startup, WebsiteBox™ was named to HousingWire Magazine's inaugural RETech:50 list of top real estate technology firms for 2013.
Note to editors: WebsiteBox surveyed customers by email in August 2014. Details about the survey methodology are available to editors upon request. To access the info graphic online: http://www.websitebox.com/realtors/infographs/Infographic-SEO.pdf