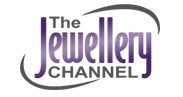 Thanks to the tireless efforts and expert eagle-eye of our head buyer Amit, our latest bonanza called 'Around the World in 80 Deals' is guaranteed to thrill shoppers from every walk of life
(PRWEB UK) 29 September 2014
Throughout Thursday October 1, The Jewellery Channel (TJC) will be running a thrilling promotion to excite their customers – 'Around the World in 80 Deals' features an exquisite range of adornments and accessories that have been carefully selected by their head buyer Amit.
From catwalk-chic scarves retailing at under £10, to sparkling diamond encrusted items that will raise eyebrows for their captivating designs and equally impressive prices, TJC's jewellery aficionado has made sure that there will be a host of tantalising stock to suit every preference and budget, including the most discerning fashion collectors.
Shoppers will want to tune into TJC's dedicated TV network on Thursday, either via their website (http://www.thejewellerychannel.tv) or on the following channels:

Freeview 49 (24/7)
Sky 660 (24/7)
Freesat 815 (24/7)
Virgin Media 757 (24/7)
Customers already familiar with TJC's popular TV broadcast will know that part of the shopping fun comes from their passionate celebrity presenter team, who always showcase outstanding sparkle with glamorous flair. Presenters on the day will be:
02:00 – 06:00 Caroline Lyndsay
06:00 – 10:00 Steve Milne
10:00 – 14:00 Derek Gibbons
14:00 – 18:00 Stacey Ellis
18:00 – 22:00 Chloe Marshall
22:00 – 00:00 Marina Berry
The Jewellery Channel stands out from the crowd thanks to their relentless commitment to quality and unswerving dedication to superb value-for-money. They earn the Customer Gold Star rating time and again for exceeding expectations when it comes to affordable pricing compared to the High Street, along with an exceptionally vast range of must-have stock that is always being updated thanks to the hard work of their expert buyers.
TJC manage to keep their prices refreshingly low without compromising on top notch quality by cutting out the usual Middlemen and employing their own stellar team of expert artisans who craft many of their collections. Additionally, they also carry celebrated designer lines that include Rachel Galley, Lucy Q and Strada. Rounding this off, TJC's lead buyer Amit regularly scours the globe to bring enthusiasts the latest trends in jewellery design.
Managing Director of The Jewellery Channel, Colin Wagstaffe, commented on their exciting upcoming showcase: "Thanks to the tireless efforts and expert eagle-eye of our head buyer Amit, our latest bonanza called 'Around the World in 80 Deals' is guaranteed to thrill shoppers from every walk of life."